CrossFit Ballwin – CrossFit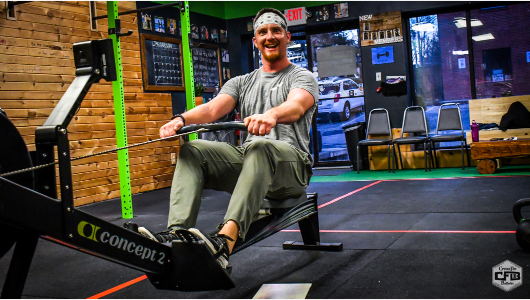 Daily Mindset
"I guess it comes down to a simple choice, really. Get busy living, or get busy dying". – Andy Dufrense, The Shawshank Redemption

Earlier this week, we thought through the meaning of how "Crisis" is written in Chinese. Two symbols, translating to "danger", and "opportunity".

A third word to add comes from the Greek "krisis", where the English word originated from. In Greek, "krisis" translates to "choice".

Adversity will change us, but how it changes is us the "krisis" – the choice. As we move through our day, when we approach those inevitable challenges and frustrations… we'll have that choice. To be bitter and upset, or to learn.

Danger, Opportunity, Choice.
Warm Up
1 Minute

30 Seconds Box Step Overs (Low Box)

30 Seconds Box Jump Overs (Low Box)
30 Seconds Each

Lateral Hops Over PVC Pipe

PVC Around the Worlds (15 Seconds Each Direction)

PVC Pass Throughs

PVC Lat Stretch

PVC Overhead Squats

PVC Sotts Press

PVC Lift Offs

PVC Arch Hold

PVC Hollow Hold
Snatch Biased Barbell Warmup

5 Good Mornings

5 Back Squats

5 Elbow Rotations

5 Snatch Grip Behind the Neck Presses

5 Snatch Grip Romanian Deadlifts

5 Overhead Squats
Mobility
Pigeon Pose on Box: 1 Minute Each Side

Child's Pose on Box: 30 Seconds
Strength & Skill
Sleds:

1. Push It
Metcon
"Make it Rain" (Time)
Teams of Two for Time:

2 Mile Partner Sled Push (135/95)
-Break up as needed
,
After Party
Upper Body Pulling Stamina

5 Rounds Not For Time:

2,000 Meter Bike Erg

10 Strict Pull-Ups