CrossFit Ballwin – CrossFit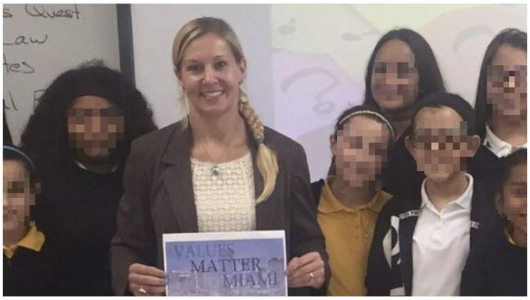 Daily Mindset
"Everyone makes mistakes. Not everyone owns them."

It can be ever-tempting to blame a failure on an external factor. Yet when we do, we gain nothing. We shirk responsibility, and with that, a learning opportunity.
Learning starts with ownership. Recognizing that we can do this better. No one is infallible – we will all make mistakes, and be part of larger mistakes that involve a host of other people. But, even when it's easy to allow ourselves to blame the situation, look inward.
Ask ourselves the simple question – "What could I have done better?"
Warm-up
The CrossFit Warm-up (No Measure)
3 rounds of 10-15 reps of:
Samson Stretch (15-30 seconds)
Overhead Squat with PVC
Sit-ups
Back-extensions
Pull-ups
Dips
Metcon
Laura (AMRAP – Rounds)
With a partner, complete as many rounds as possible in 21 minutes of:
30-cal. row

20 burpees over the rower

10 power cleans
♀ 105 lb. ♂ 155 lb.
To learn more about Laura click here
Special Agent Laura Schwartzenberger, 43, was killed while executing a search warrant related to a violent crime against children. Schwartzenberger, who joined the FBI in 2005, was fatally shot by a suspected child pornographer on Feb. 2 in Sunrise, Florida.
Throughout her FBI career, Schwartzenberger supported a range of law enforcement activities, such as nabbing bank robbers, but her primary focus for the last seven years was pursuing those who perpetrated crimes against children.
A longtime CrossFit athlete, Schwartzenberger, along with her two sons, was a dedicated member of CrossFit Vice. Affiliate owners Justin and Michelle Brown said Schwartzenberger was the "epitome of what every box wants in an athlete: encouraging, hard working, coachable, and gritty."
Schwartzenberger regularly attended Vice's 5 a.m. classes, where she continuously inspired those around her.
"She never complained no matter how difficult the workout," the Browns wrote in an email. "She simply showed up, got the work done, and lifted the energy of the class with her presence. Her smile could make the 5 a.m. class joyful and her laugh was infectious."
Schwartzenberger is survived by her husband and two sons. She will be deeply missed by her CrossFit Vice community, her FBI colleagues, and many other friends and family members.
After Party
2:00 Recovery

:30 Banded 3-Way Shoulder Stretch (each)

1:00 Child's Pose

:30 Pigeon Stretch (each)
BEYOND THE 60

[Designed for members wanting a little more – to be completed outside of the 60-minute class]

3 Sets For Quality:

8 Incline Dumbbell Bench Press

25′ Hand Over Hand Sled Pull
Modifications
Scaling:

This workout should be performed with a partner. If you're unable to share the work with a friend or family member, cut the reps in half and rest for about the same amount of time you spend working. Newer athletes can stick to regular burpees and reduce the load on the cleans. Intermediate athletes can perform this workout as prescribed.
Beginner Option:

With a partner, complete as many rounds as possible in 21 minutes of:

30-cal. row

20 burpees

10 power cleans
♀ 45 lb. ♂ 65 lb.