Announcements
We still have room in our Quarterly Weightlifting Powerhouse Block beginning October 9th!
CrossFit Ballwin – CrossFit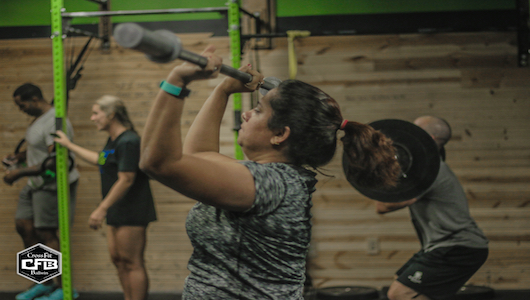 Manaswini Mishra
Warm-up
Warm Up #8 (No Measure)
2 Rounds:
10 Calorie Row

10 Inch Worms

10 Scorpions

10 T-Twist

10 Air Squats
Strength & Skill
L1: Kipping (Work on Kipping Movements)
L2: Pull-ups (5 Sets of MR)
L3: Weighted Pull-ups (5 Sets of 3-5 Reps w/ Increasing weight)
Metcon
Metcon (AMRAP – Rounds and Reps)
With a continuously running clock perform 1 Deadlift & 1 Burpee the first minute, 2 Deadlifts & 2 Burpees the second minute, 3 Deadlifts & 3 Burpees the third minute, and so on. Continuing to add 1 rep for each minute until athlete cannot complete the required number of movements in the given minute.
Weights:

Rx+ 315/205

Rx 225/155

Sc 155/105