CrossFit Ballwin – CrossFit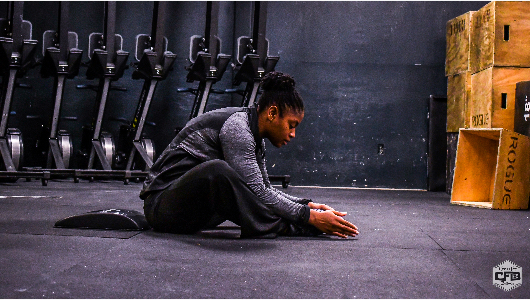 Daily Mindset
"Stay committed to your decisions, but stay flexible to your approach." -Tony Robbins

Is it a change of plan, or a change of vision?

We're a committed, hungry group. We don't shy away from discipline… we actually embrace it. And that dedication often shows itself when we set goals. We hard-charge them.

Yet along the way, we will have detours. Sometimes they will be by choice – and sometimes by chance. Regardless, we need the step back to assess what we are feeling. We can beat ourselves up for losing the "original plan", or we can embrace the new path ahead, we'll knowing the detour signs are ultimately leading us to where we seek.

Committed to the destination, while flexible on the route.
Warm-up
1 Minute Each

Bike (Easy)

Air Squats to Medicine Ball

Shoulder Taps

Inchworm to Push-up
30 Seconds Each

Bike (Faster)

Squats with Medicine Ball

Straight Leg Sit-ups

Arch Hold
Mobility
Dumbbell Assisted Straddle Stretch: 1 Minute

Child's Pose on Ball: 1 Minute
Strength & Skill
Review "The Toes" for each movement.
Metcon
"Green Monster" (Time)
4 Rounds For Time (30 Minute Cap):

40/30 Calorie Bike

30 Wallballs (20/14)

20 Toes to Bar

10 Single Arm Devil Press (50/35)
After Party
Ring Muscle-Up Stamina

For Time:

30 Bar Facing Burpees

20 Ring Muscle-ups

30 Bar Facing Burpees
Modifications
BIKE

Equal Calories (To Maintain Rep Scheme):

Ski Erg

Rower

400 Meter Run
WALLBALLS

Medicine Ball Squat Cleans

Air Squats

Single Dumbbell Goblet Squats
TOES TO BAR

Reduce Reps

Knees to Elbow/Chest/Waist

Toe Raises

GHD Sit-ups

AbMat Sit-ups
SINGLE ARM DEVIL'S PRESS

Single Arm Dumbbell Snatches