CrossFit Ballwin – CrossFit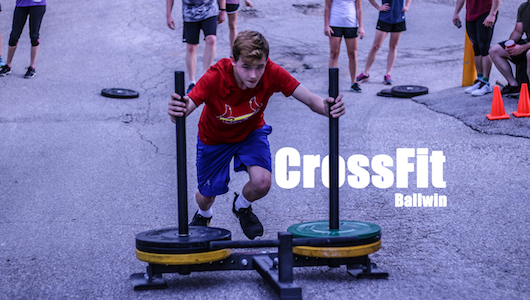 Josh Cochran
Warm-up
Warm Up #6 (Run) (No Measure)
Run 2 Laps

15 x Air Squats

10 x Push Ups

5 x Pull Ups

30 sec Hollow Hold
Strength & Skill
Inverse Tabata Heavy Lifts 1 (Total Weight)
Inverse Tabata Strict Press

Inverse Tabata Front Squat

Inverse Tabata Deadlift
**The Inverse Tabata interval is 10 seconds of work followed by 20 seconds of rest for 8 intervals. Rest 2 minutes between exercises.
**Use 80 to 90% of 1RM. These weights should be challenging. Look for about 2-3 Reps every 10 seconds.
**Put in TOTAL WEIGHT (add all reps, multiply by the weight) moved for each movement.
Metcon
Metcon (AMRAP – Rounds)
Using the Tabata timer (20 sec work : 10 sec rest),

Row 1500m, only during the 20 seconds of work.
*Athletes should strive for the lowest number of rounds. Coaches will be looking for max output during the 20 seconds of work