CrossFit Ballwin – CrossFit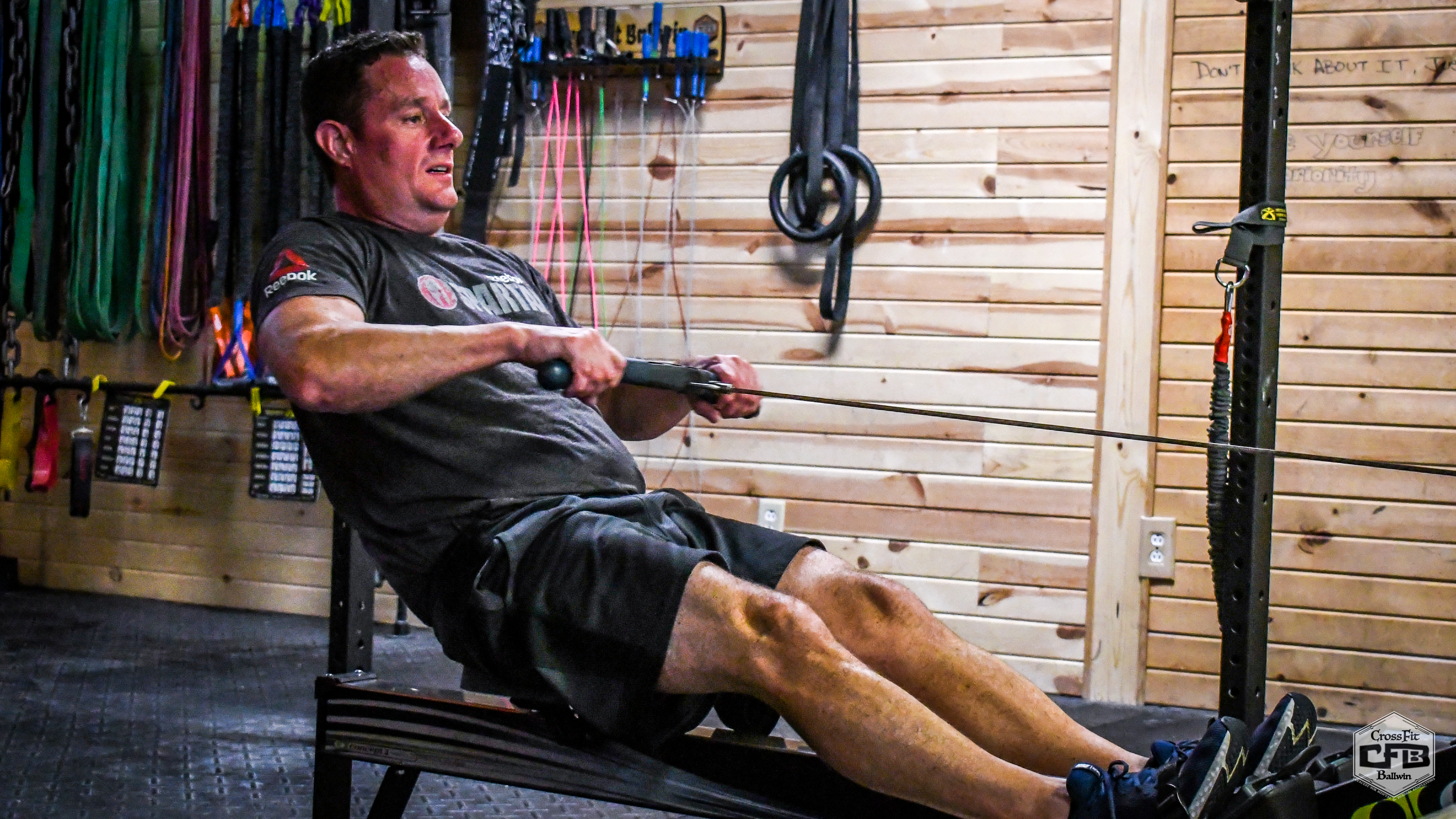 Daily Mindset
Living an empowered life.

Search to add the words. . .

"I can"

"I will"

"I know"

"I am"

"I choose"

. . . Whenever and wherever you can throughout the day.

These phrases create ownership around your actions and will help you to enthusiastically shape your life into what you want it to be.
Warm-up
THIN BAND

3 Rounds

0:30 Push Up to Downdog

0:15 Band Pull Aparts

0:15 Banded Strict Press

0:15 Banded Face Pull

0:15 Rest
MOBILITY

0:30 Child's Pose both hands to the Left

0:30 Child's Pose both hands to the Right

0:30 Child's Pose both hands Middle
Weightlifting
Shoulder Press (3 Sets of Warm-Up; Build to a heavy 10-8-6-4-2)
Metcon
"ARMAGEDDON" (AMRAP – Rounds and Reps)
[COMPETE/TRAIN]

AMRAP 15:

15 Strict Press (95/65)

15/12 Calorie Row

[SWEAT]

Weight: 65/45
After Party
MOBILITY

1:00 Pec Opener Stretch (L/R)

Foam Roll Lats and Upper Back
AFTER CLASS

4 Rounds

15 Light Skull Crushers

10 Pausing Light Bent Over Flys

3-5 Strict Pull Ups
Modifications
STRICT PRESS

-Reduce Load

-Reduce Reps

-Dumbbell Strict Press
15/12 CALORIE ROW

-12/9 Calorie Bike

-12/9 Calorie Ski

-200 Meter Run