CrossFit Ballwin – CrossFit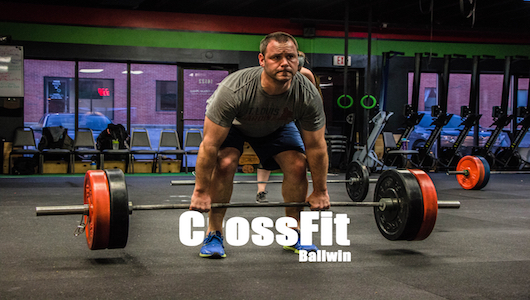 Kyle Schreiber
Warm-up
:30 Sec Each

Easy Bike

Active Spidermans

Medium Bike

Push-up to Down Dog

Faster Bike

Air Squats
Barbell Warm-up

5 Good Mornings

5 Back Squats

5 Elbow Rotations

5 Strict Press

5 Stiff-Legged Deadlifts

5 Front Squats
Mobility
Strength & Skill
Deadlifts:

1. Shins Vertical

2. Press Through the Floor
Bike:

1. Seat

2. Knees In
Abmat Sit-Ups:

1. Range of Motion

2. Arms
Deadlift (Build up to a heavy set of 5 reps)
15 minutes
Metcon
Deadlifts should be a weight athletes could complete 20+ repetitions unbroken when fresh.
Metcon (Calories)
Teams of 3:

On the Minute x 12 (4 Rounds)
10 Deadlifts (225/155)

20 AbMat Sit-Ups

Max Calorie Bike
Athletes will each start at a different station, rotating on the minute. For example, athlete 1 will begin on the barbell, athlete 2 will begin on the abmat, and athlete 3 will begin on the bike. At the top of each minute, they will rotate movements.