CrossFit Ballwin – CrossFit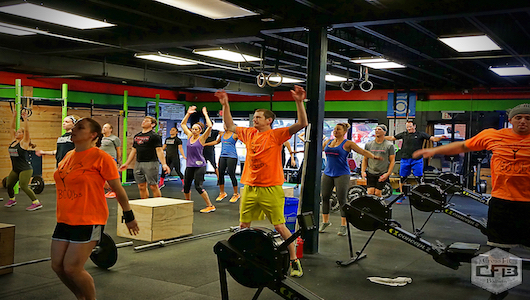 Challenges are easier with strong people behind you.
Warm-up
Warm Up # 3 (MLB) (No Measure)
Two Rounds
10 x Air Squats

10 x Alternating Lunges

10 x Alt. Jump Lunges

5 x Jump Squats

10 x Push Ups

5 x Pull Ups
Stretch between rounds.
Strength & Skill
16 EMOM
EVEN: Shoulder Press (3-4 Reps every EVEN Minute)
Continuously build through the EMOM to a heavy, but doable weight
ODD: Front Squat (6 Reps every ODD minute)
This movement will be pulled from the ground. Build to a hard but doable weight.
Metcon
Metcon (Time)
For Time:
50 Wall Balls

15 Power Cleans*

50 Wall Balls

10 Power Cleans*

50 Wall Balls

5 Power Cleans*
Med Ball Weight:

Rx+ 30/20

Rx 20/14

Sc 14/10
Power Clean Increments:

Rx+ 185/125, 225/155, 275/185

Rx 135/95, 185/125, 225/155

Sc 95/65, 115/75-85, 135/95