CrossFit Ballwin – CrossFit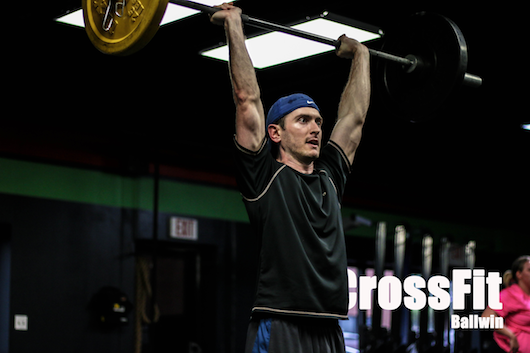 Devon Self
Warm-up
10 Minute Kettlebell Warm Up (No Measure)
Each movement is 60 seconds

-Single Side KB Swing (Left)

-Lunge (Right)

-Clean & Press (Left)

-Single Side KB Swing (Right)

-Lunge (Left)

-Clean & Press (Right)

-Turkish Getup (Left)

-Figure 8's (Front Pass)

-Turkish Getup (Right)

-Figure 8's (Back Pass)
Strength & Skill
Between your "Ocean Side" bike rides, work on either Primary 1 and/or Primary 2. The coaches will be there to give movement recommendations & guide you through individual progressions.
PRIM1: Snatch (Practice/Technique)
PRIM2: Deadlift (Practice/Technique)
Metcon
Bike Mile (4 Rounds for time)
4 Rds each for Time:

1 mile Bike Sprint
**Rest as needed between efforts.