CrossFit Ballwin – CrossFit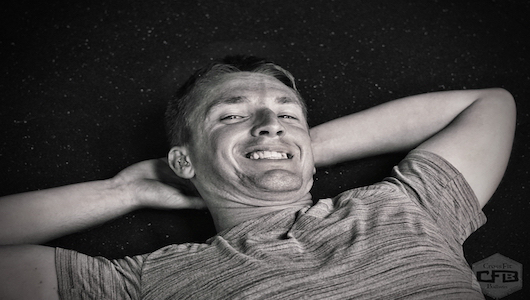 Andrew Stitzel
Warm-up
Barbell Complex (light weight) (No Measure)
2 Rounds
2 Cycles w/ 6 Reps of:

-Deadlift

-Bent Row

-Hang Clean

-Front Squat

-Push Press

-Back Squat

-Push Ups
Strength & Skill
Movement Specific:

C2B: Build on aspect of the athletes Pull-Up or Chest to Bar (butterfly). Review all the way from a gliding kip to the finished position of the chest to bar.

Cleans: Review breakdown of the clean movement all the way to the squat. Athletes build up slightly heavier than what you will be working with in the Metcon.
Metcon
This couplet is a higher strength gymnastic movement combined with a squatting weightlifting movement. The weight should be set something you could power through with about 8-10 unbroken reps, keep in mind it should be taxing.
Metcon (Time)
21-15-9 Reps for Time:
-Chest to Bar Pull-Ups

-Full Cleans (155/105)