CrossFit Ballwin – CrossFit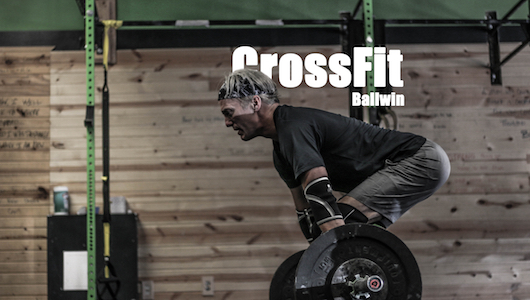 Have you seen this man's Fitbit & watch?
Warm-up
Warm Up # 3 (MLB) (No Measure)
Two Rounds
10 x Air Squats

10 x Alternating Lunges

10 x Alt. Jump Lunges

5 x Jump Squats

10 x Push Ups

5 x Pull Ups
Stretch between rounds.
Metcon
Metcon (Time)
Teams of 3, For time:

800m Plate Run (45/25)

75 Power Cleans

50 Barbell Burpees

800m MedBall Run (20/14)

75 Front Squats

50 Barbell Burpees

100/75 Calorie Row

75 Shoulder to Overhead

50 Barbell Burpees
**One Athlete working at a time, break-up reps as needed.

** One plate/medball between each team for the runs. Pass as needed.
Bar Weights:

Rx+ 165/110

Rx+ 135/95

Sc 95/65