Announcements
Join us on October 28th for our Barbells for Boobs Team WOD!
CrossFit Ballwin – CrossFit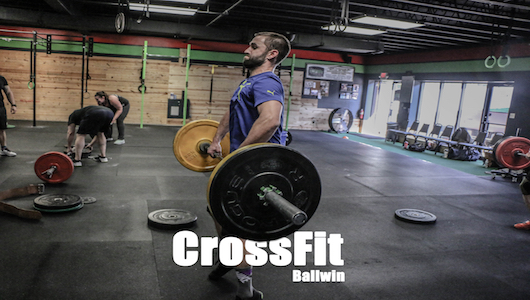 Nick Johnson
Warm-up
Coaches Challenge: (No Measure)
With today being the 4th Qtr CrossFit Total (final of the year), focus on working the warm-up specific to the three lifts. Time is of essence.
Metcon
Strategy: The first attempt would be a weight you know you can do for a heavy set of three. The second attempt would be a weight you know without any doubt that you could do for a single, having just done the first attempt. And the third attempt is the weight you want to do, based on your performance on the previous two attempts.
The CrossFit Total (Total Weight)
Best of 3 attempts at each movement.