CrossFit Ballwin – CrossFit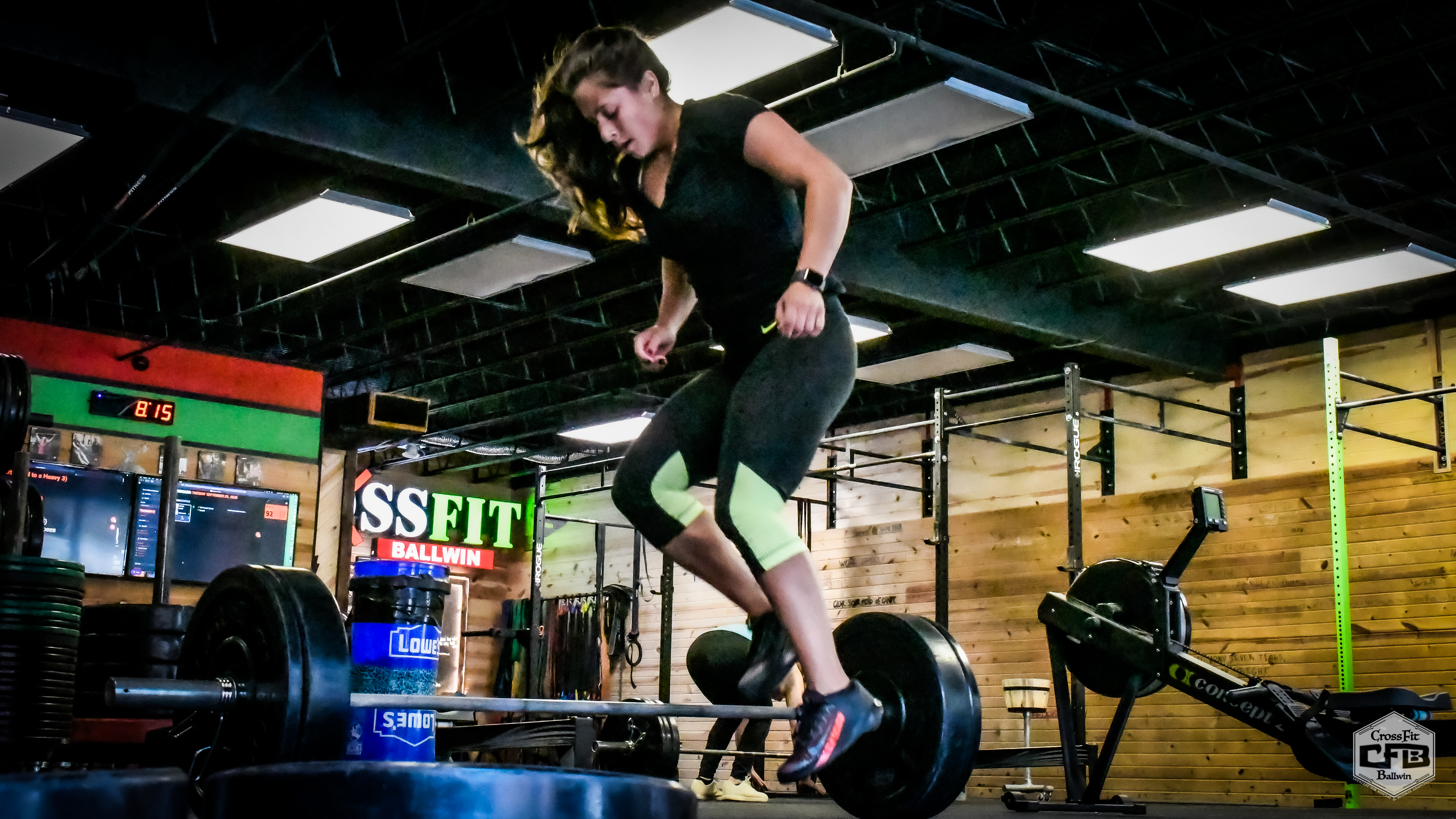 Daily Mindset
"Let character be your loudest statement."

The football player wears shoulder pads and a helmet.

The chef puts on an apron.

The accountant brings a suitcase.

These are all identifiable that may come to mind when thinking of those individuals.

What are yours?

Be hard on yourself here. How would others define you?

Let character be what defines you.
Warm-up
30 Seconds Each

With Lower Box Height:

Single Unders

Active Spidermans

Box Step-ups

Single Unders

Frog Hops

Box Step-ups

Single Unders

Slow Burpees

Box Step-ups
Barbell Warmup

5 Good Mornings

5 Back Squats

5 Elbow Rotations

5 Strict Press & Reach

5 Romanian Deadlifts

5 Front Squats
Mobility
Wrist Stretch on Box: 40 Seconds (Each Direction)

Front Rack Stretch: 1 Minute
Strength & Skill
Main focus on today's movements are the "Soft Landing"
Weightlifting
Power Clean (Build to a heavy, but doable 3 unbroken reps)
Metcon
"Power Outage" (3 Rounds for reps)
AMRAP 5:

Buy-In: 100 Double Unders

12 Power Cleans (115/85)

4 Burpee Box Jump Overs (24″/20″)
Rest 3 Minutes
AMRAP 5:

Buy-In: 100 Double Unders

8 Power Cleans (135/95)

4 Burpee Box Jump Overs (24″/20″)
Rest 3 Minutes
AMRAP 5:

Buy-In: 100 Double Unders

4 Power Cleans (155/105)

4 Burpee Box Jump Overs (24″/20″)
*Record your total rounds and reps of these two movements for each round

*Your final score will be the 3 round+reps scores added together

*Double Unders do not count toward reps
After Party
Midline

Not for Time:

500 Meter Row, 35 GHD Sit-ups

500 Meter Row, 25 GHD Sit-ups

500 Meter Row, 15 GHD Sit-ups
Modifications
100 DOUBLE UNDERS

Reduce Reps

150 Single Unders

2:30 of Practice

100 Double Taps (Equal Reps)

150 Line Hops

50 Over-and-Back Dumbbell Hops
POWER CLEANS

12 Double Dumbbell Power Cleans (All Rounds)

6 Single Dumbbell Power Cleans (Each Arm)

12 Odd Object Power Cleans
4 BURPEE BOX JUMP OVERS

12 Burpees