CrossFit Ballwin – CrossFit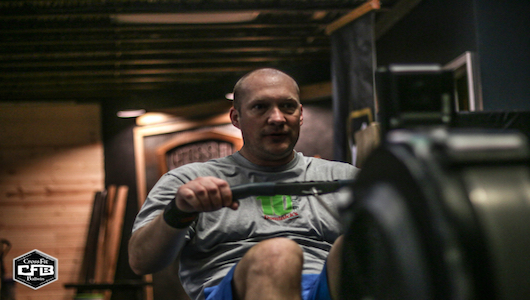 Kevin Largent
Warm-up
Barbell Complex (light weight) (No Measure)
2 Rounds
2 Cycles w/ 6 Reps of:

-Deadlift

-Bent Row

-Hang Clean

-Front Squat

-Push Press

-Back Squat

-Push Ups
Strength & Skill
Pause Jerk (6 sets of 3 reps)
**1st dip on the Jerk is held in the bottom position for 2-3 seconds.

**Can be caught in the athletes primary Jerk receiving position.

**Training: helps generate power, adjust balance & posture positions, identifies forward knees (in dip & drive), or dip collapse.
*Partner up, if available to help spot form issues.

*Don't rush the pause & stay tight through the full movement.
Metcon
Metcon (Time)
4 RFT:

30 OHKBS

50 Double Unders
Buy Out: 400m Sprint
KBS Weights:

Rx+ 70/53

Rx 53/35

Sc 35/26-18