CrossFit Ballwin – CrossFit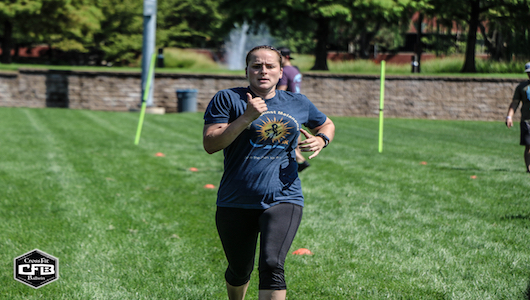 Teresa Koebbe
Warm-up
Warm Up # 2 (60 Sec) (No Measure)
Perform 60 seconds of each movement, then stretch. Keep movements to a moderate pace.
Alternating Step Ups

Jump Rope

Inchworm

Walking Lunge

Kettlebell Swing

Push Ups

Air Squats

Jump Rope

Burpees
1 Lap Run
Metcon
**All Classes Held @ Reber Park

109 Lindy Blvd, Winchester, MO 63021
*It's less than a mile away from the gym
Metcon (No Measure)
Don't worry about the description, just show up. Could be ice cream & Slippin' Slides.