CrossFit Ballwin – CrossFit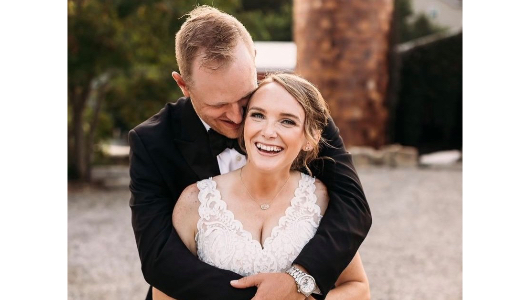 Congratulations, Becca!!
Daily Mindset
"Every strike brings you closer to your next home run." – Babe Ruth

When you hear the name "Babe Ruth", what's the first thing that comes to mind?

Hall of Fame home run hitter.

What is not the immediate reaction, is "all-time strikeout leader". 1,300 strikeouts. A record for three decades he held. It was eventually broken, by another who struck out quite a bit too. Mickey Mantle. A name that would be hard to guess, as he's right next to Babe Ruth in the hall of fame for his home run hits.

These two didn't reach their success through the home runs. They reached it through the strike outs. Remove those embarrassing misses… and we would never know their names.

Every missed lift. Every poor competition. Every embarrassing stumble.

It's bringing us closer.

This is where we get better.
Warm-up
200m Run
Mobilize

1:00 Bird-Dog

1:00 Push-Up to Down-Dog

1:00 Active Spiderman
200m Run
Barbell Warmup

5 Good Mornings

5 Back Squats

5 Elbow Rotations

5 Strict Press & Reach

5 Romanian Deadlifts

5 Front Squats
Strength & Skill
FOCUS: BALANCE ABOUT THE FRONTAL PLANE- "Squeeze the lemons. Make lemon juice!"
Weightlifting
Squat Clean (1 Squat Clean every :90 (8 sets); Build to a Heavy)
12 Minutes
Metcon
"SQUAT CLEAN ELIZABETH" (Time)
[COMPETE/TRAIN]

For Time:

21-15-9 reps:

Squat Clean (135/95)

Ring Dips
[SWEAT]

For Time:

21-15-9 reps:

Squat Clean (95/65)

Ring Dips
After Party
:30 Wrist Stretch (each side)

1:00 Shoulder to Floor Stretch (each side)

1:00 Dumbbell Assisted Straddle Stretch
BEYOND THE 60

3 Sets:

7 Tempo Eccentric Ring Rows (5s down)

14 Single Legged Weighted Glute Bridges (7/leg)

21 Seated Banded Abductions

28 Banded Pull Aparts

Rest 2:00 between sets.
Modifications
POWER CLEANS

Decrease Load

Decrease Reps

Hang Power Cleans

Double Dumbbell Cleans

Single Dumbbell Hang Cleans
RING DIP

Toe Supported Ring Dip

Jumping Ring Dips

Dips off a Box