CrossFit Ballwin – CrossFit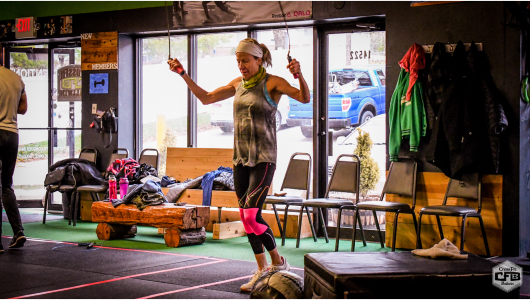 Daily Mindset
Science has measured humans to have 20,000 genes. Some onions have 40,000.

The idea of better or worse "gene pools" is a myth. True for our skin and hair color at birth, but not at all towards our potential in life.

Another "gene" controls that. It's called "Epigenetics". A fancy word that says, we are the ultimate adaptation machine. We respond to our environment, and most specifically, to stress.

The great thing about Epigenetics is that we're all born with it.

We just need to get after it.
Warm-up
Row Warmup

1 Minute Easy

40 Seconds Moderate

20 Seconds Moderate-Hard
30 Seconds Each

Jumping Jacks

Down Dog

Single Unders

Shoulder Taps

Double Taps

Single Leg Glute Bridges (30 Seconds Each)
Barbell Warmup

5 Good Mornings

5 Back Squats

5 Elbow Rotations

5 Strict Press & Reach

5 Romanian Deadlifts

5 Front Squats
Mobility
Calf Stretch on Post: 45 Seconds Each Side

Pigeon Pose: 1:30 Each Side
Strength & Skill
Review "Hands" for all movements.
Metcon
"Aftermath" (Time)
For Time:

50-40-30-20-10:

Calorie Row
After Each Round:

10 Deadlifts (185/135)

40 Double Unders
After Party
Midline

3 Sets:

1:00 L-Sit (Accumulated Time)

30 Barbell Good Mornings

Rest as Needed Between Sets
Modifications
DEADLIFTS

15 Double Dumbbell Deadlifts
DOUBLE UNDERS

Reduce Reps

45 Seconds of Practice

60 Single Unders

40 Double Taps
ROW

Equal Calorie Bike or Ski Erg

Calorie Bike: 35-30-21-15-19

400 Meter Run (For Each)