CrossFit Ballwin – CrossFit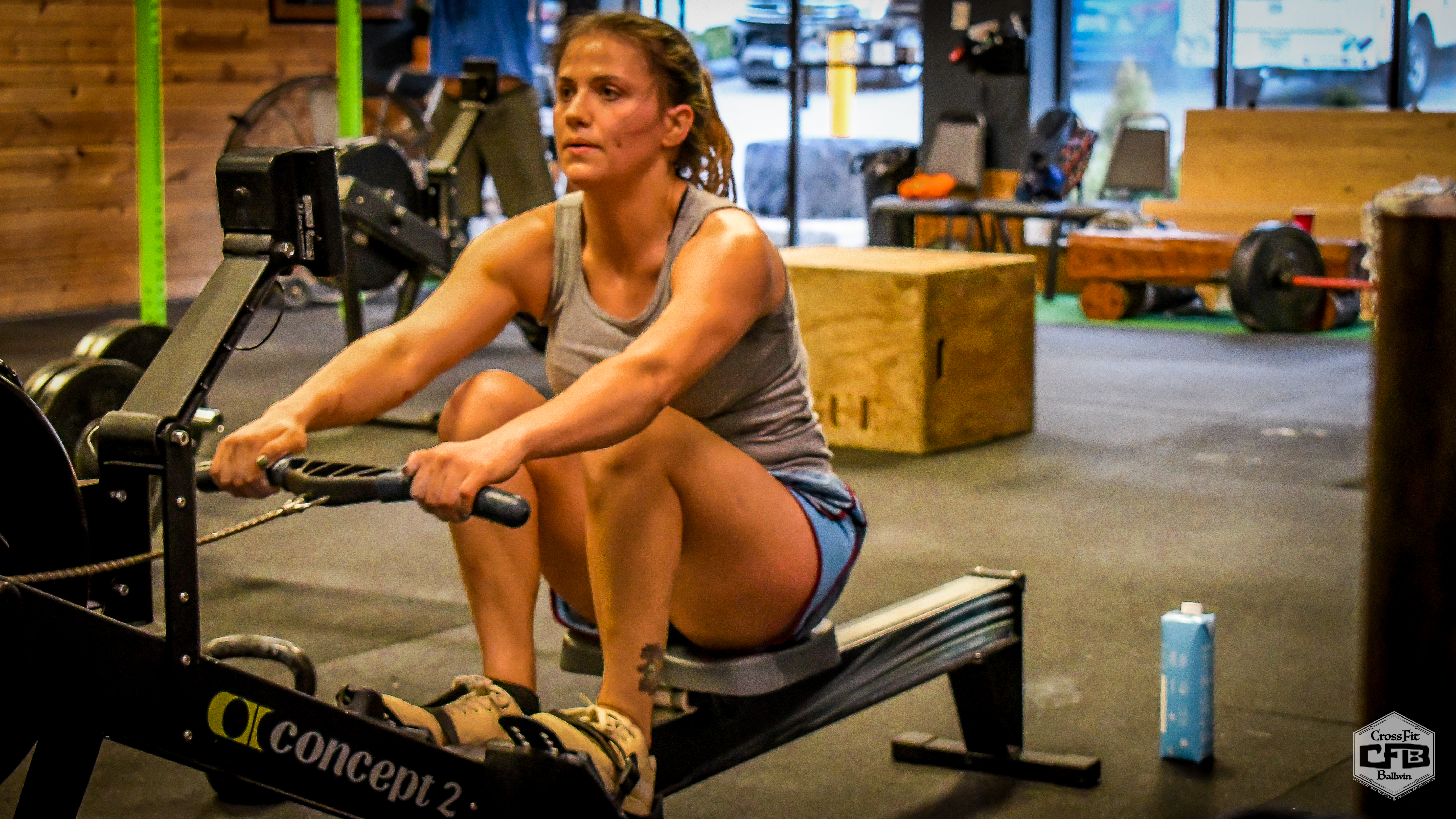 Daily Mindset
"Your mind is not your shoe size." – Jim Kwik

Have you ever taken an "IQ Test"?

Chances are you have of some sort. A test that claimed to tell us our capacity in life. Where the resulting score is the equivalent of looking into a crystal ball on how successful we'll be.

As ridiculous as that sounds, it's a nightmare that comes to life for many. A self-fulfilling prophecy that can cut potential at the knees.

The truth of it all however, is that we know so very little about how the mind actually works. It's still such a mystery to us. Yet, we can find ourselves building an imaginary ceiling over our heads.

In regards to one of life's greatest mysteries, there's one thing we can bank on… that our mind is not our shoe size.
Warm-up
Warmup Run

400 Meters Easy
30 Seconds Each

Active Samson

PVC Pass Throughs

Glute Bridges

PVC Overhead Squats

Inchworm to Push-ups

PVC Thrusters
Barbell Warmup

5 Good Mornings

5 Back Squats

5 Elbow Rotations

5 Strict Press & Reach

5 Romanian Deadlifts

5 Front Squats
Mobility
Barbell Ankle Stretch: 1 Minute

Overhead Wall Stretch: 1 Minute
Strength & Skill
Review "Feet in Cement" for all movements.
Metcon
Adderall (3 Rounds for reps)
0:00 – 10:00 – 1 Mile Run, Max Clean and Jerks (135/95)

10:00 – 13:00 – Rest

13:00 – 20:00 – 800 Meter Run, Max Power Snatch (115/80)

20:00 – 23:00 – Rest

23:00 – 27:00 – 400 Meter Run, Max Thrusters (95/65)
After Party
Intervals

3 Sets:

27/21 Calorie Bike: Light Pace

21/15 Calorie Bike: Moderate Pace

15/12 Calorie Bike: Fast Pace

No Rest Between Rounds

Aim For Consistent Speeds Across Each Pace on Each Round
Modifications
1 MILE RUN

2,000 Meter Row

1,600 Meter Ski Erg

100/75 Calorie Bike
800 METER RUN

1,000 Meter Row

800 Meter Ski Erg

50/35 Calorie Bike

60 Shuttle Runs [10 Meters]
400 METER RUN

500 Meter Row

400 Meter Ski Erg

25/18 Calorie Bike

30 Shuttle Runs [10 Meters]
CLEAN AND JERKS

Double Dumbbell Power Clean and Jerks

Single Dumbbell Power Clean and Jerks

Odd Object Power Clean and Jerks

Box Jumps
POWER SNATCHES

Dumbbell Power Snatches

Odd Object Ground to Overhead

Kettlebell Swings

Slamballs
THRUSTERS

Double Dumbbell Thrusters

Single Arm Dumbbell Thrusters

Dumbbell Goblet Thrusters

Odd Object Thrusters

Wallballs

Jumping Air Squats