CrossFit Ballwin – CrossFit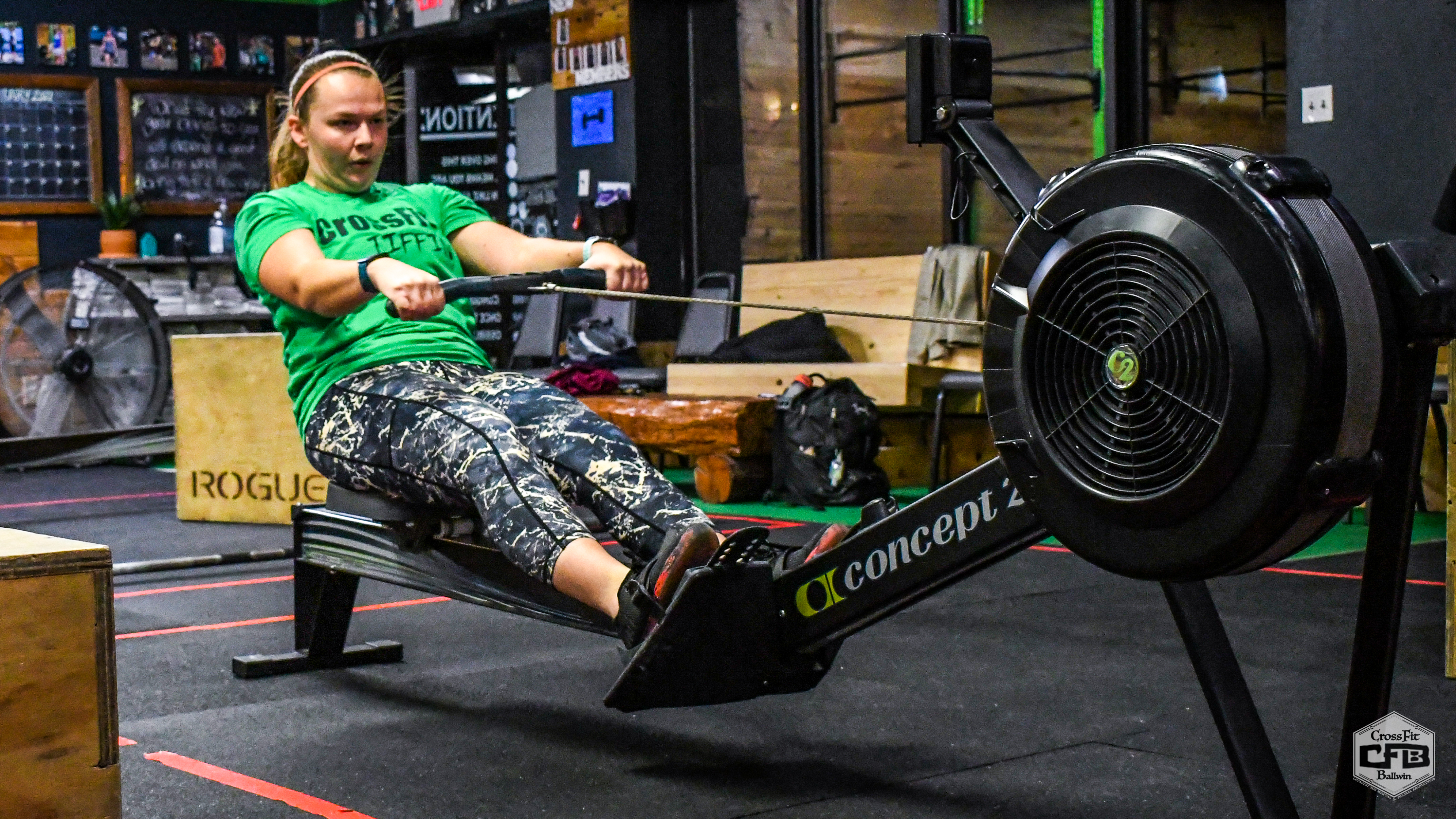 Daily Mindset
CONNECT

Forget

About

Me

I

Love

You

Who is your family? Who is your tribe? Do you make an effort to put them first?

The ultimate goal is to identify your family and put them first. This does not mean sacrificing your own health or happiness to serve others. You cannot "pour from an empty cup."

What this means is, knowing who you want to give your energy to and intentionally giving it to those people. Making time for them, putting them first, thinking of ways to make them feel special and loved.

There can be a lot of distractions in life.

Distractions come in many forms. . . staying an extra hour at work, putting energy into a one way or negative relationship, letting negative thoughts and emotions dominate your mental space. All these things distract you from being able to love the people close to you with intention.

Make sure you are living, loving, and connecting with others intentionally.
Warm-up
2:00 Any Machine

0:30 Bodyweight Good Mornings

0:30 Standing Straddle Stretch

0:30 Inchworm to Push Up

0:30 High Plank Shoulder Taps

0:30 Glute Bridges

0:30 Glute Bridge Marching

0:30 Glute Bridge Hold
5 Good Mornings

5 Elbow Rotations

5 Strict Press

5 Stiff Legged Deadlifts
Metcon
"DIANE" (Time)
[COMPETE]

On A 20:00 Clock athletes will complete "DIANE"
21-15-9:

Deadlifts (225/155)

Handstand Push-ups

In Remaining Time. . .

Build to A Heavy 3 Deadlift
[TRAIN]

On A 20:00 Clock athletes will complete "DIANE"
21-15-9:
Deadlifts (225/155)

Double Dumbbell Push Press (50's/35's)

In Remaining Time. . .

Build to A Heavy 3 Deadlift
[SWEAT]

On A 20:00 Clock athletes will complete "DIANE"
21-15-9:

Deadlifts (155/105)

Double Dumbbell Push Press (35's/25's)

In Remaining Time. . .

Build to A Heavy 3 Deadlift
Deadlift (In Remaining Time. . . Build to A Heavy 3 Deadlift)
After Party
MOBILITY

1:00 Child's Pose
AFTER CLASS

3-3-3-2-2-1-1-1:

Build to A Heavy Snatch
Modifications
DEADLIFTS

-Reduce Weight

-Sub Dumbbells
HANDSTAND PUSH-UPS

-Use Riser(s)

-Double Dumbbell Push Presses

-Barbell Push Presses