CrossFit Ballwin – CrossFit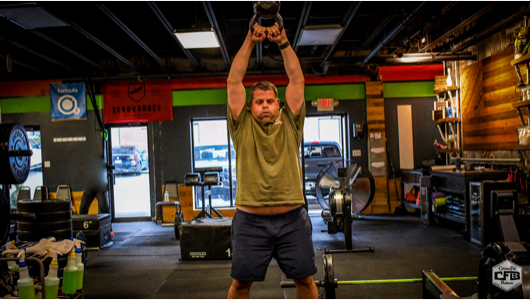 Daily Mindset
"Build before you have to." – James Clear

We are creatures that respond very, very well to pressure situations.

If we are studying for a test, cramming the day before tends to nearly be "magical". Under such external pressures, we create this urgency that drives results.

But – what if we don't need that external pressure?

What if we can create it for ourselves, internally, for everyday use?

What a weapon that would be.

Build the skill set before you need to use it.

Build the knowledge before you need to know it.

Be ahead of the game. So that when it comes, we're playing it, and not vice versa.

Create the urgency today through a commitment to ourselves. Always an eager student.
Warm-up
40 Seconds Each

Box Step-ups

Slow Air Squats

Single Dumbbell Goblet Squats (Light Weight)

Down Dog

Lateral Hops Over Dumbbell

Single Dumbbell Deadlifts (40 Seconds Each)

Hollow Hold

Arch Hold

Straight Leg Sit-ups
Mobility
Couch Stretch: 1 Minute Each Side
Strength & Skill
Review "Strong Finish" for each movement.
Metcon
"Shot Caller" (Time)
5 Rounds:

21 Wallballs (20/14)

18 Alternating Dumbbell Power Snatches (50/35)

15 Box Jumps (24″/20″)

12 Toes to Bar
After Party
Strict Gymnastics

1) Max Unbroken Strict Handstand Push-ups

2) Max Unbroken Strict Pull-ups
Modifications
21 WALLBALLS

21 Jumping Air Squats

21 Single Dumbbell Goblet Squats

21 Medicine Ball Squat Cleans
18 ALTERNATING DUMBBELL POWER SNATCHES

18 Odd Object Ground to Overhead

18 Kettlebell Swings

18 Slamballs
15 BOX JUMPS

30 Jumping Lunges

30 Single Dumbbell Reverse Lunges
12 TOES TO BAR

Reduce Reps

Feet as High as Possible

Knees to Elbow/Chest/Waist

12 Toes Raises