CrossFit Ballwin – CrossFit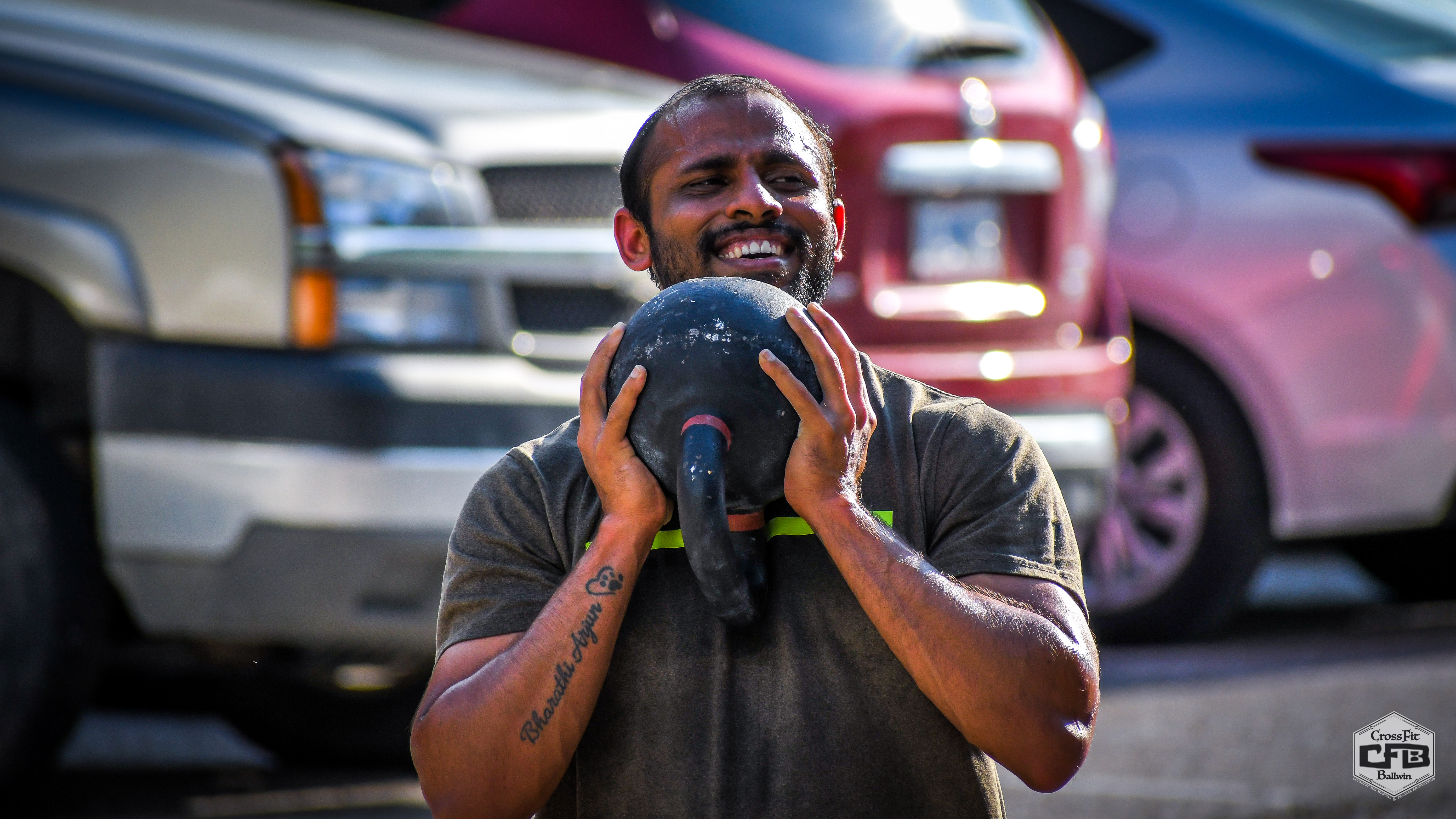 Daily Mindset
"Life is like sailing. You can use any wind to go in any direction." – Robert Brault

Are we sailing North on purpose, or is it because the wind is taking us that way?

Life will throw its curveballs. It's unseen illnesses, injuries, and schedule conflicts. But it is a choice to allow those to change our cardinal direction. There is always a way to continue in the direction we want.

When the challenge strikes, we don't adjust the goal. We adjust the sails.
Warm Up
Get Hot

High Knees

Butt Kickers

Jog

Skips High

Skips Long

Run (faster)

Soldier Kicks

Burpee Broad Jump

Run (faster)
Mobility

1:00 Samson Stretch (each side)
Activation

Clean Barbell Warm-Up – 5 Reps of Each

Deadlift

Hang Muscle Clean

Elbow Rotations

Front Squat
Strength & Skill
Main Focus: Finding a Strong Receiving Position.
Weightlifting
Clean Complex 3 (1 unbroken set, every other minute for 12 minutes)
1 Power Clean

1 Hang Squat Clean

1 Squat Clean
Metcon
"SQUEAKY CLEAN" (Time)
4 Rounds For Time:

400 Meter Run

7 Power Cleans (115/85)

7 Hang Squat Cleans (115/85)

7 Squat Cleans (115/85)
MODIFICATION #1

4 Rounds For Time:

400 Meter Run

7 Power Cleans (95/65)

7 Hang Squat Cleans (95/65)

7 Squat Cleans (95/65)
MODIFICATION #2

4 Rounds For Time:

400 Meter Run

7 Power Cleans (65/45)

7 Hang Squat Cleans (65/45)

7 Squat Cleans (65/45)
After Party
2:00 Recovery

1:00 Wrist Stretch (:30 each side)

1:00 Puppy Pose

1:00 Couch Stretch (:30 each side)
BEYOND THE 60

[Designed for members wanting a little more – to be completed outside of the 60-minute class]

4 Sets:

50′ Single Dumbbell Overhead Walking Lunge (2 sets/side)

Rest as needed between sets. (Repeat from Last Week, Look to Increase in Loads
Modifications
RUN

500/400m Row

400 Meter Ski Erg

25/18 Cal Bike

30 Ten Meter Shuttle Runs
SQUAT CLEAN

Decrease Load

Decrease Reps

Single Dumbbell Squat Clean

Med Ball Clean

Power Clean + Front Squat
HANG SQUAT CLEAN

Decrease Load

Decrease Reps

Single Dumbbell Hang Squat Clean

Hang Power Clean + Front Squat

Med Ball Hang Squat Clean
POWER CLEAN

Decrease Load

Decrease Reps

Single Dumbbell Power Clean

Med Ball Power Clean