CrossFit Ballwin – CrossFit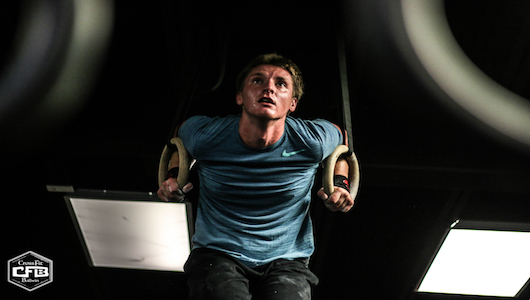 Andrew Stitzel
Warm-up
Warm Up #5 (Row) (No Measure)
Complete 2 rounds
Row 300m

15/15 x Step Ups

10 x Bent Rows

10 x Push Ups

10 x Hang Cleans

2/2 x Turkish Getup
Metcon
Metcon (Time)
Complete for time in teams of two:
800m Medball Run (20/14)

10 Strict Pull-Ups

10 Box Jumps

10 Front Squat

10 Bent Over Row

10 Goblet Squat

10 Hang Clean

10 Wall Balls

10 Thrusters

10 Push-Ups

10 Double Unders

800 Meter Medball Run
*The run is completed together, with one medball passed between each.

*Each partner will complete a set of 10 reps for the movement before both begin the next set.
Box Heights:

Rx+ 30/24

Rx 24/20

Sc 20/Step-Ups
Bar Weights:

Rx+ 135/95

Rx 95/65

Sc 75/55-35
Medballs Run:

Rx+ 40/30 Slam Ball

Rx 20/14 Medball

Sc 24/10 Medball
Goblet Squats:

Rx+ 70/53

Rx 53/35

Sc 44/26
Metcon
Additional Partner WOD- In teams of 4
Metcon (Time)
In teams of 4, each athlete completes one full round before the next athlete begins.

Athletes will complete 2 rounds.

*14 min. time cap.
6 Power Snatch

12 Overhead Squat

24 Pull-Ups
Weights

Rx 135/95

Sc 95/65