CrossFit Ballwin – CrossFit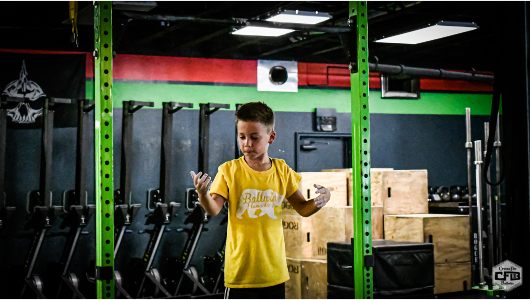 Daily Mindset
"Life is like sailing. You can use any wind to go in any direction." -Robert Brault

Are we sailing North on purpose, or is it because the wind is taking us that way?

Life will throw its curveballs. It's unseen illnesses, injuries, and schedule conflicts. But it is a choice to allow those to change our cardinal direction. There is always a way to continue in the direction we want.

When the challenge strikes, we don't adjust the goal. We adjust the sails.
Warm-up
2 Rounds

30 Seconds Single Unders

30 Seconds Single Leg Glute Bridges (Each Side)

30 Seconds Active Samson

30 Seconds Air Squats
Barbell Warmup

5 Good Mornings

5 Back Squats

5 Elbow Rotations

5 Strict Press & Reach

5 Romanian Deadlifts

5 Front Squats
Mobility
Front Rack Stretch: 1 Minute

Barbell Ankle Stretch: 1 Minute
Strength & Skill
Review "When to Jump" on each movement.
Weightlifting
Power Clean (On the 1:30 x 6 Sets: 3 Power Cleans)
Metcon
"Tidying Up" (AMRAP – Rounds and Reps)
AMRAP 15:

15 Power Cleans (95/65)

30 Double Unders

15 Wallballs (20/14)

30 Double Unders
After Party
Strict Handstand Push-up Conditioning:

For Time (20 Minute Cap):

30 Strict Handstand Push-ups

30/21 Calorie Bike

20 Strict Handstand Push-ups

30/21 Calorie Bike

10 Strict Handstand Push-ups

30/21 Calorie Bike
Modifications
15 POWER CLEANS

15 Double Dumbbell Power Cleans

20 Single Dumbbell Power Cleans

20 Odd Object Power Cleans
30 DOUBLE UNDERS

Reduce Reps

Single Unders

30 Seconds of Practice

30 Double Taps

45 Line Hops
15 WALLBALLS

30 Jumping Air Squats

15 Single Dumbbell Goblet Squats

15 Medicine Ball Squat Cleans