CrossFit Ballwin – CrossFit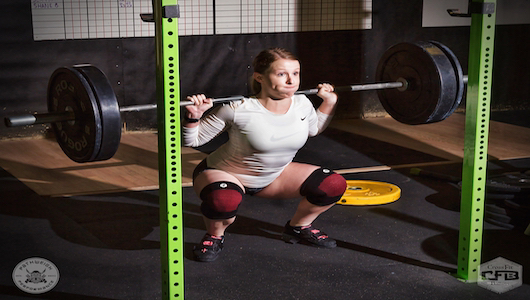 Emily French
Warm-up
The CrossFit Warm-up (No Measure)
3 rounds of 10-15 reps of:
Samson Stretch (15-30 seconds)
Overhead Squat with PVC
Sit-ups
Back-extensions
Pull-ups
Dips
Strength & Skill
Spend time reviewing & building up to the movement/weight of the workout. So the athlete can move quickly through & know expectations of standards.
Metcon
Metcon (Time)
3 Rounds for Time:

500m Row

12 Push Jerks

15 Toes to Bar
Prescription:

Rx: 135/95

Sc: Weight should be at point that 1st & 2nd rounds should be unbroken. Scaled for T2B's should be difficult but doable to work the 1st round unbroken & majority of the second round.
*Focus on good form and moving quickly nonstop through the workout. *Expected time is roughly 10-13 minutes.