CrossFit Ballwin – CrossFit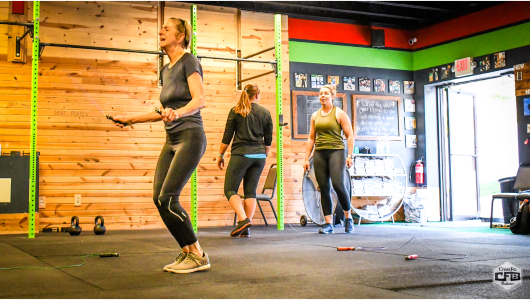 Daily Mindset
"The carpenter doesn't show up to the job with a single hammer, and a single nail."

To the carpenter, no two jobs are the same.

Despite years of experience, the carpenter knows their toolbox is only as good as their last project.

Think of every skill we practice as a vote towards a larger goal.

The goal to always build the toolbox.

To never accept things because of a way we did them in the past. To always stay open to the next "tool".

As students of our craft, we can draw many similarities to the carpenter.

Let's treat every "job" as an opportunity to build, but not just in a single way.

The project, but also, the toolbox.
Warm-up
2 Rounds of 30 Seconds Each

200 meter Jog

Air Squat

Push-up to Down Dog

Arch Hold

Hollow Hold

AbMat Sit-ups
Barbell Warmup

5 Good Mornings

5 Back Squats

5 Elbow Rotations

5 Strict Press & Reach

5 Romanian Deadlifts

5 Front Squats
Strength & Skill
Back Squat:

1. Chest Tall, Knees Back
Weightlifting
"Back Squat Pyramid" (7 Rounds for weight)
For Load:

6-4-2-2-2-4-6
-Look for a set every 2-3 minutes.

-Keep track of each set
Metcon
"On The Nose" (Time)
3 Round For Time:

400m Run

50 Air Squats

40 AbMat Sit-ups
After Party
:30 Up-Dog

:30 Couch Stretch (each side)

1:00 Pigeon Stretch (each side)

1:00 Straddle Stretch
Modifications
## BACK SQUAT

Keep loading light

Increase the reps for more practice – 6 reps across the board.
ON THE NOSE

Decrease the distance/reps