CrossFit Ballwin – CrossFit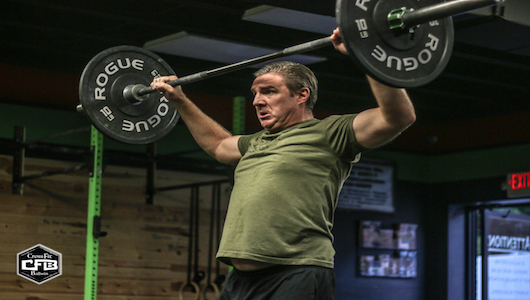 Dave Lauter
Warm-up
Warm Up # 2 (60 Sec) (No Measure)
Perform 60 seconds of each movement, then stretch. Keep movements to a moderate pace.
Alternating Step Ups

Jump Rope

Inchworm

Walking Lunge

Kettlebell Swing

Push Ups

Air Squats

Jump Rope

Burpees
1 Lap Run
Strength & Skill
GOAT DAY
Pick two weaknesses that you want to work on. One must be body weight and one must be a Barbell/DB/KB movement.
EMOM 20:
1st Minute: Body Weight Movement

2nd Minute: Barbell/DB/KB Movement
Metcon
Metcon (Time)
3 RFT:

400m Run

27 Sit-Ups

21 OHKBS (53/35)