CrossFit Ballwin – CrossFit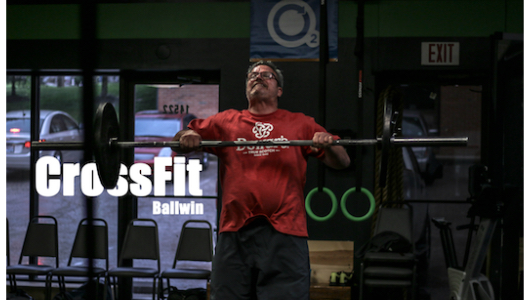 George Boulware
Warm-up
Burgener Warm-Up (No Measure)
1. Down and "Finish"

2. Elbows High and Outside

3. Muscle Snatch

4. Snatch Lands at 2″, 4″, 6″

5. Snatch Drops
Start light, then work through with a bar.
Burgener Transfer Exercises (Complete 3 rds of 2-3 reps each)
SKILL TRANSFER EXERCISES:

1. Snatch Push Press

2. Overhead Squat

3. Heaving Snatch Balance

4. Snatch Balance without a dip

5. Snatch Balance with a dip
Focus on feeling the difference in the way that bar reacts to the body's movements.
Strength & Skill
High-Hang Snatch (3 Reps every 2 min for 14 minutes)
Metcon
Metcon (AMRAP – Rounds and Reps)
AMRAP 13:
12 Atomic Sit-Ups (45/25)

100 Single Unders

22 Wall Balls (20/14)
Ropes:

Rx+ Heavy Metal Rope

Rx Regular Rope
Atomic Sit-Ups:

Rx+ 45/35

Rx 35/25

Sc 25/15, Regular Sit-Ups