CrossFit Ballwin – CrossFit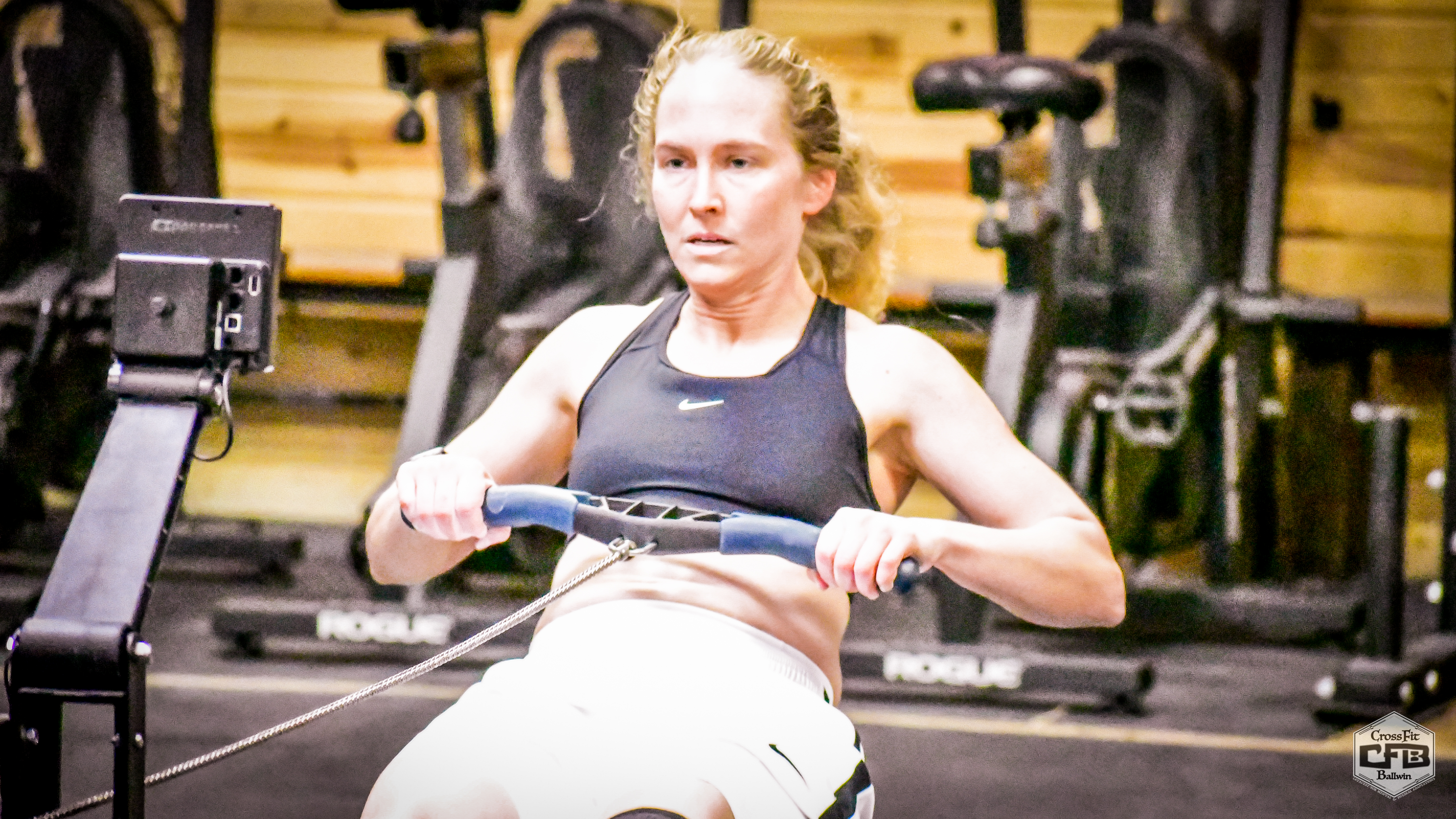 Daily Mindset
TRAIN


This week let's make sure that we are regularly identifying, seeking out, and training our weaknesses.

Something we can do is touch base with our coach before class or after class and ask for feedback!

Or if we already have a movement/skill already in mind maybe we take 10-15 Minutes after class to work on that skill 2-3x a week.

Keep in mind your weakness doesn't have to be a movement/skill! It could be an overall training theme. . . better pacing on AMRAPs, choosing lighter barbell weights to cycle bigger sets, scaling back reps in order to hit the correct stimulus of the workout.
Warm-up
0:30 Bike

0:30 Row

0:10 Dead Hang on Pull Up Bar

0:30 Bike

0:30 Row

10 Scap Retractions

0:30 Bike

0:30 Row

5 Kip Swings

5 Knee to Chest

5 Toes to Bar
Metcon
"NO SHOES, NO SHIRT, NO PROBLEM" (Time)
[ALL TRACKS]
For Time:

5,000 Meter Bike

2,000 Meter Row

100 Toes to Bar
2 Minutes On, 1 Minute Off
*If time capped, add 1 second to your time for every missed rep.
After Party
MOBILITY

1:00 Straddle Stretch
5×1 Deadlift

After every set. . .

0:30 Side Plank (each side)

0:30 Banded Clamshells (each side)
Modifications
5,000 METER BIKE

-Reduce Distance

-2,000m Row

-1,600m Run

-1,600m Ski
2,000 METER ROW

-Reduce Distance

-4,000m Bike

-1,600m Run

-1,600m Ski
TOES TO BAR

-Reduce Reps

-Knees To Chest

-2x AbMat Sit-Ups