CrossFit Ballwin – CrossFit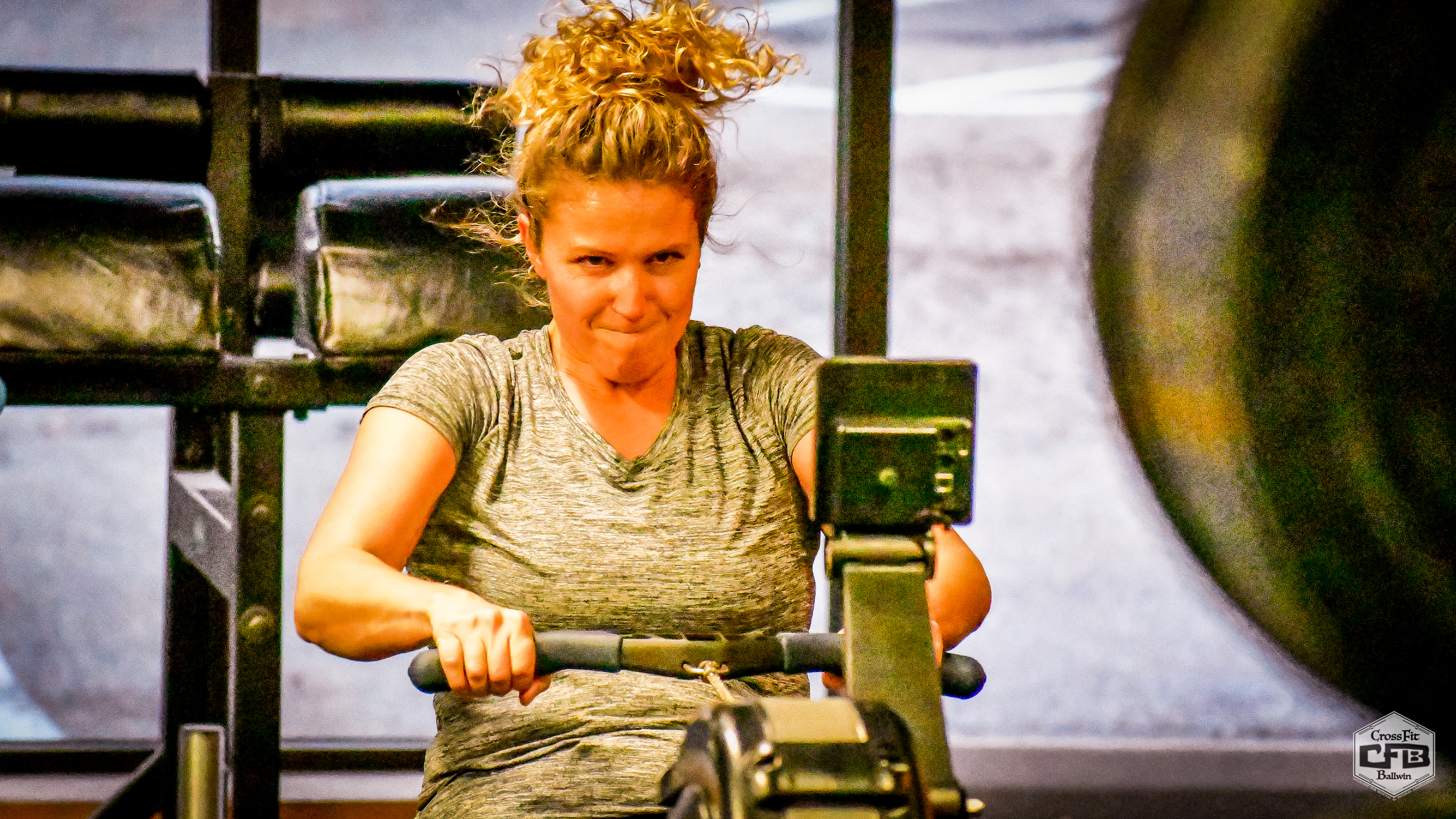 Daily Mindset
EAT

This week let's focus on eliminating processed foods like cereal, chips, crackers, bagged snack foods, etc!

Another way to think about this is eating the way food was meant to be consumed… in it's natural, unaltered state. Instead of focusing on eliminating foods we can frame it as consciously trying to eat "Real Food".

Real Food grows in the wild – the way nature intended. It isn't man-made creations that may resemble food, but are truly not.
Warm-up
PVC

0:15 Pass Throughs

0:30 Around The World (switch direction at 0:15)

0:15 Behind The Head Snatch Grip Strict Press

0:15 Snatch Grip Deadlift

0:15 Pass Throughs
EMPTY BARBELL

5 Barbell Good Mornings

5 Behind the Head Snatch Grip Push Press

5 Overhead Quarter Squats

5 Behind the Head Snatch Grip Push Jerks

5 Snatch Grip Deadlifts

3 Power Snatches from The Pocket

3 Power Snatches from The Knee

3 Power Snatches from Mid Shin
Weightlifting
Pt. 1: Power Snatch (Build to a heavy 3 rep)
Metcon
"I GOT OPTIONS" (3 Rounds for time)
[COMPETE/TRAIN]

[On the 0:00]

9-6-3:

Power Snatches (135/95)

Burpee Box Jump Overs (30″/24″)

[8 Minute Time Cap]

[On the 10:00]

12-9-6:

Power Snatches (95/65)

Box Jump Overs (24″/20″)

[8 Minute Time Cap]

[On the 20:00]:

15-12-9:

Power Snatches (75/55)

Bar-Facing Burpees

[8 Minute Time Cap]


*Score = Sum Total Time of 3 Rounds
[SWEAT] Use:


9-6-3:

Power Snatches (95/65)

Burpee Box Jump Overs (24″/20″)


12-9-6:

Power Snatches (75/55)

Box Jump Overs (24″/20″)

15-12-9:

Power Snatches (65/45)

Bar-Facing Burpees
After Party
MOBILITY

1:00 Seated Quad Stretch (L/R)
1 Set For Reps:

Max Strict Pull-Ups

3 Rounds. . .

21-15-9:

Banded Tricep Extensions

Barbell Bent Over Rows

Band Pull Aparts
Modifications
POWER SNATCH

-Reduce Weights

-Reduce Reps

-Power Clean

-Single Dumbbell Power Snatch
BURPEE BOX JUMP OVER

-Reduce Height

-Reduce Reps

-Burpee Box Step Over

-Bar Facing Burpee

-Regular Burpee
BOX JUMP OVER

-Reduce Height

-Reduce Reps

-Box Jump

-Box Step Over

-Broad Jump
BAR FACING BURPEE

-Reduce Reps

-Line/Dumbbell Facing Burpee

-Burpee to Target

-Regular Burpees