CrossFit Ballwin – CrossFit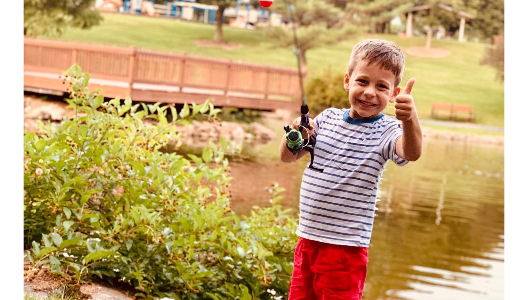 Happy Birthday, Little Gym Rat.
Warm-up
20 SECONDS

Knee to Chest

Straight Leg Kicks

Active Samson

Active Spidermans

Slow Air Squats

Box Step-ups (Facing Box)

Lateral Box Step-ups (Right)

Lateral Box Step-ups (Left)

Side Shuffle (Right)

Side Shuffle (Left)

Bear Crawl

High Knees

Butt Kickers

Skip For Height

Skip For Distance

200 Meter Outside Run
*Alternate Between 20 Seconds of Jogging Around Boxes & 20 Seconds of Stretching
BARBELL WARMUP

5 Good Mornings

5 Back Squats

5 Elbow Rotations

5 Strict Press + Reach

5 Romanian Deadlifts

5 Front Squats
Mobility
Couch Stretch: 2 Minutes Each Side

Child's Pose on Box: 1 Minute

Wrist Stretch: 30 Seconds Each Direction
Strength & Skill
Run:

1. More Steps
Burpee Box Jump:

1. Long Step

2. Move Prep
Thrusters:

1. Whole Foot

2. Hybrid Grip

3. Move Prep
Metcon
Choose a weight on the thruster that you can complete with 1 break max on each round
Master Splinter (Time)
3 Rounds:

400 Meter Run

12 Burpee Box Jumps (24/20)

15 Thrusters (95/65)
After Party
"After Party" workouts are for those athletes who want a little bit more outside of class to help them be more competitive in the Open or other competitions. These pieces are typically higher skill and are intended to be completed before or after class.
Metcon (No Measure)
-Capacity Builder-

In a 1:30 Window:

9 Power Cleans (115/85)

9 Front Squats (115/85)

9 Push Jerks (115/85)
Time Remaining: Max Ring Muscle-ups
Rest :30 Seconds
In a 1:30 Window:

7 Power Cleans (135/95)

7 Front Squats (135/95)

7 Push Jerks (135/95)
Time Remaining: Max Ring Muscle-up
Rest :30 Seconds
In a 1:30 Window:

5 Power Cleans (155/105)

5 Front Squats (155/105)

5 Push Jerks (155/105)
Time Remaining: Max Ring Muscle-up
Rest :30 Seconds
In a 1:30 Window:

3 Power Cleans (185/135)

3 Front Squats (185/135)

3 Push Jerks (185/135)
Time Remaining: Max Ring Muscle-up