CrossFit Ballwin – CrossFit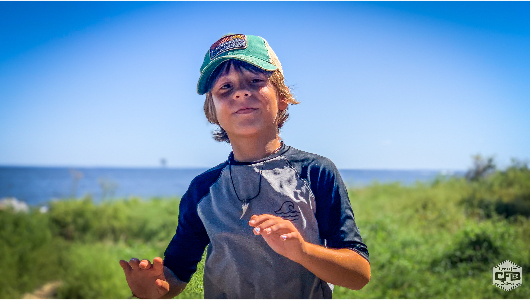 Happy 8th Birthday, to our youngest gym rat.
Daily Mindset
"Vision is the bottleneck of effort."

We talk a lot about effort.

It's the gasoline that will drive us to our destination. And there is no substitute.

It's often however not that effort is lacking when we aren't reaching out goals… and instead, it's a lack of direction.

There are many highly capable people in this world. They have the gasoline and the horsepower behind it. But where they direct that energy is the misstep. When they wanted to travel from the East Coast to the West Coast, they find themselves in the South. The largest pity is that all along, they had the right address in the GPS… but they failed to check back on it often enough to ensure they were on the correct route.

We pride ourselves in our horsepower. Your raw effort. We just need to get ourselves pointed in the right direction, and the rest will fall into place.
Warm-up
Mobilize/Activate/Get Hot

P1. 30-second Bike

P2. Active Samson

(switch)

P1. 45-second Bike

P2. Active Spiderman

(switch)

P1. 60-second Bike

P2. Down Dog to Up Dog

(switch)
Strength & Skill
FOCUS: STRATEGY & ACCOUNTABILITY: The monitor, handle, seat, and communication
Metcon
"WHEELIE GOOD FRIENDS" (Calories)
[ALL TRACKS]

For Calories:

In 20 Minutes accumulate Max Calories on the Bike:

Minute 1: Partner 1

Minute 2: Partner 2

Score = Total Calories Accumulated
"Tabata Midline PumpTown" (No Measure)
Tabata "Midline" (8:00)

20-seconds of work / 10-seconds of rest for 4 intervals:

-Tabata Side Plank (Right)

-Tabata Side Plank (Left)

-Tabata Hollow Hold

-Tabata Front Plank
[Rest 1:00]
Tabata "PumpTown" (8:00)

20-seconds of work / 10-seconds of rest for 4 intervals:

-DB Curls

-DB Tricep Extensions

-DB Bent-Over Rows

-DB Strict Press
– Hold one dumbbell in both hands for all movements

– Use a DB that is heavy enough to give you a trip to PUUUUUUMPTOWN!!!
After Party
Stretch (3:00)

1:00 Wrist Stretch

1:00 Forearm Smash (lacrosse ball)

1:00 Straddle Stretch
BEYOND THE 60 **

Run

35 minutes at a recovery pace (conversational)
Modifications
BIKE

Use a different machine and accumulate calories

Running: 200m (switching off with partner)