CrossFit Ballwin – CrossFit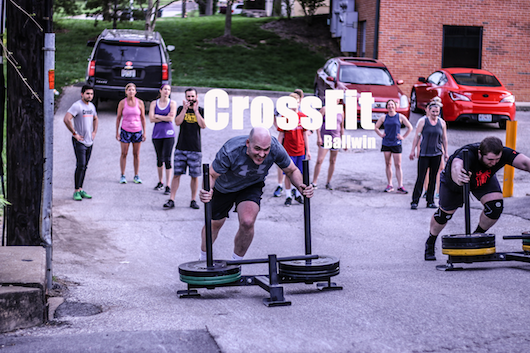 Brandon Gillett
Warm-up
Burgener Warm-up (No Measure)
BURGENER WARM-UP:

1. Down and "Finish"

2. Elbows High and Outside

3. Muscle Snatch

4. Snatch Lands at 2″, 4″, 6″

5. Snatch Drops
SKILL TRANSFER EXERCISES:

1. Snatch Push Press

2. Overhead Squat

3. Heaving Snatch Balance

4. Snatch Balance without a dip

5. Snatch Balance with a dip
Strength & Skill
Alternate between Primary 1 & Primary 2. This not an EMOM, but keep about 60-90 seconds between movements. Take time to think about "Why" we do the segmented movements.
PRIM1: Snatch Balance (Practice/Technique)
-Athletes familiar with SB, 5 sets of 3 Reps

-Focus on smooth squat & solid arms
PRIM2: Snatch Pull (5 Sets of 4 Reps)
-Ensure hips are fully opened & strong triple extension
Metcon
Metcon (Weight)
AMRAP 10:

12 DB Deadlift

9 DB Hang Squat Clean

6 DB Push Jerks
*Scoring is based on weight & rounds completed.