CrossFit Ballwin – CrossFit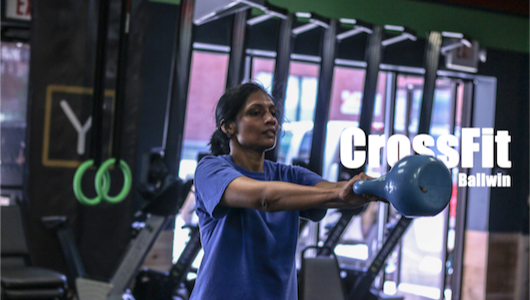 Sangita Aradhyula
Warm-up
Warm Up # 3 (MLB) (No Measure)
Two Rounds
10 x Air Squats

10 x Alternating Lunges

10 x Alt. Jump Lunges

5 x Jump Squats

10 x Push Ups

5 x Pull Ups
Stretch between rounds.
Strength & Skill
Kipping (Practice/Technique )
Build a solid base of understanding the gymnastic Kip & how it transfer to movements
Unbroken Muscle-Ups (AMRAP – Reps)
Metcon
Metcon (AMRAP – Rounds and Reps)
Ladder 11:

Power Clean

Muscle Up
*Increase 1 rep each movement for 11 minutes (i.e. 1-1, 2-2, 3-3, 4-4, 5-5, etc.
Bar Weight:

Rx+ 225/155

Rx 185/125

Sc Wt: Should be moderately heavy; breaking reps to keep good form.
Muscle-Ups:

Coaches will scale based on your progression ability with the movement.