CrossFit Ballwin – CrossFit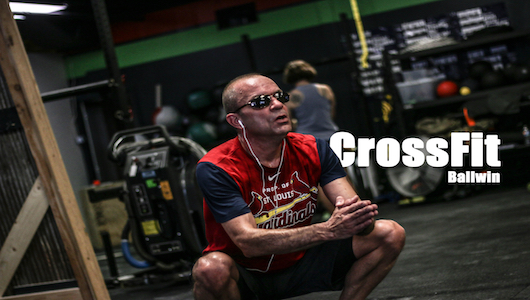 Shane Briscuso
Warm-up
Warm Up # 3 (MLB) (No Measure)
Two Rounds
10 x Air Squats

10 x Alternating Lunges

10 x Alt. Jump Lunges

5 x Jump Squats

10 x Push Ups

5 x Pull Ups
Stretch between rounds.
Metcon
Christine (Time)
3 Rounds for time:
500m Row
12 Deadlifts, bodyweight
21 Box Jumps, 20″
Strength & Skill
ODD: Evil Wheel (7-10 Reps Every ODD minutes )
Start position consist of supported knees to ground. Movement is a barbell roll out to a plank position and recover.
EVEN: Supinated Grip Barbell Rows (6-8 Rep every EVEN minutes )
Homework
Musical Squats (Weight)
Annotate the weight used & reps missed in the comments.