CrossFit Ballwin – CrossFit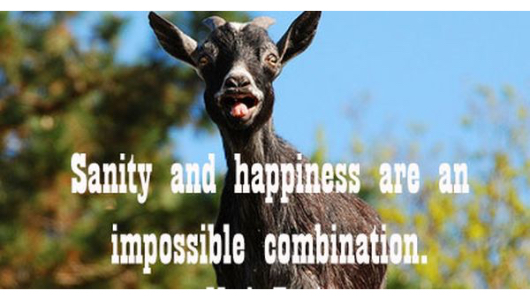 Daily Mindset
"Things turn out best for the people who make the best of the way things turn out." – John Wooden
This isn't about optimism.

This is about opportunity.
Urban Meyer coined the equation "Event + Response = Outcome".

A simple three-word phrase that speaks to the power of choice.
When an event takes place, we will have a moment in time where we will make a mental choice. To soak in the pity of loss, or to take action in the moment of opportunity. The event does ont change… but the outcome, based on our response, dramatically can.
We are always in control. We just need to take it.
Warm-up
6 Minutes For Quality

1 Minute Row or Bike

1 Minute Push-up to Down Dog

1 Minute Side Plank (30 Second Each)

1 Minute Single Leg Glute Bridges (30 Seconds Each)

1 Minute Sit-ups

1 Minute Wall Squats
Mobility
Wall Twist: 1 Minute Each Side
Metcon
Choose "GOAT DAY" (two movements of choice) or "Moat Day"
GOAT DAY
Pick two weaknesses that you want to work on.
On the Minute x 20:

Odd Minutes: Movement 1

Even Minutes: Movement 2
"Moat Day" (AMRAP – Reps)
On the Minute x 20:

Minute 1: 15 Wallballs (20/14)

Minute 2: 15/12 Calorie Row
After Party
Cool Down

10-15 Minutes of Stretching & Rolling

Recommended Targets:

Lats

Quads

Glutes

Hamstrings