CrossFit Ballwin – CrossFit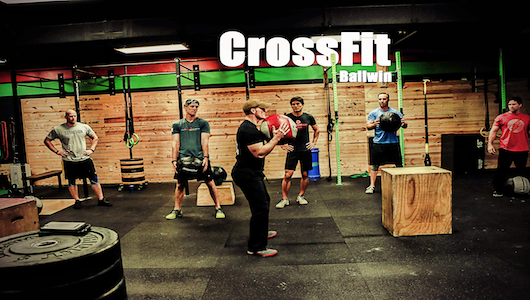 Warm-up
Complete 1 Set

200m Run

50ft Bear Crawl

25ft Crab Walk

30-45 Second Plank

Ankle Mobility
Complete 2 Sets:

30 Jumping Jacks

20 Air Squats

10 Push Ups

5 Burpees

Calf Mobility
Strength & Skill
And for the 1st time, there's no metcon after sled. This is done to keep the main focus on speed & power application with sled.
Sled Push (8 Sets of 1 Rep)
*Building weight with last 4 sets being at 100% effort.

*Rest 4-5 min between sets.
Cool Down
Coaches Lead Hip/Ankle Mobility Drills

-After working the legs yesterday, combined with sleds today, use this time when they are warmed up to gain mobility issues identified in Overhead Squats from Thursday.