CrossFit Ballwin – CrossFit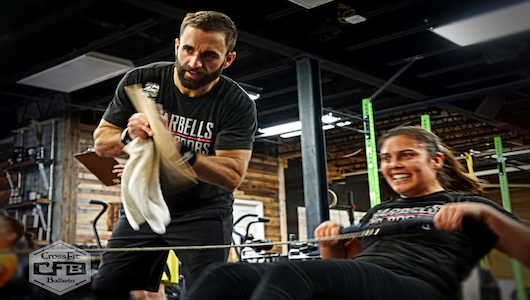 Happy Wife, Happy Life.
Warm-up
Warm Up # 8 (Shuttle) (No Measure)
**Shuttle Distance Set @ 30 ft.

**Reps are down & back.
3 x Light Jog

2 x Crossover

1 x Walking Lunge

1 x Crocodile Walk

1 x Inch Worm

2 x Crossover

3 x Light Jog
Strength & Skill
1-Mile Run (Time)
Max Effort 1-Mile Run
Back Squat (5 Sets of 8 Reps (70-80% 1RM))
Metcon
Metcon (Time)
Death by Shuttle Sprint:

1 30′ Sprint (15′ turn 15′ back to start).
With a continuously running clock; complete 1 Sprint the first minute, complete 2 Sprints the seconds minute, complete three Sprints the third minutes……continue increasing one Sprint until time the 60 second time bust.