CrossFit Ballwin – CrossFit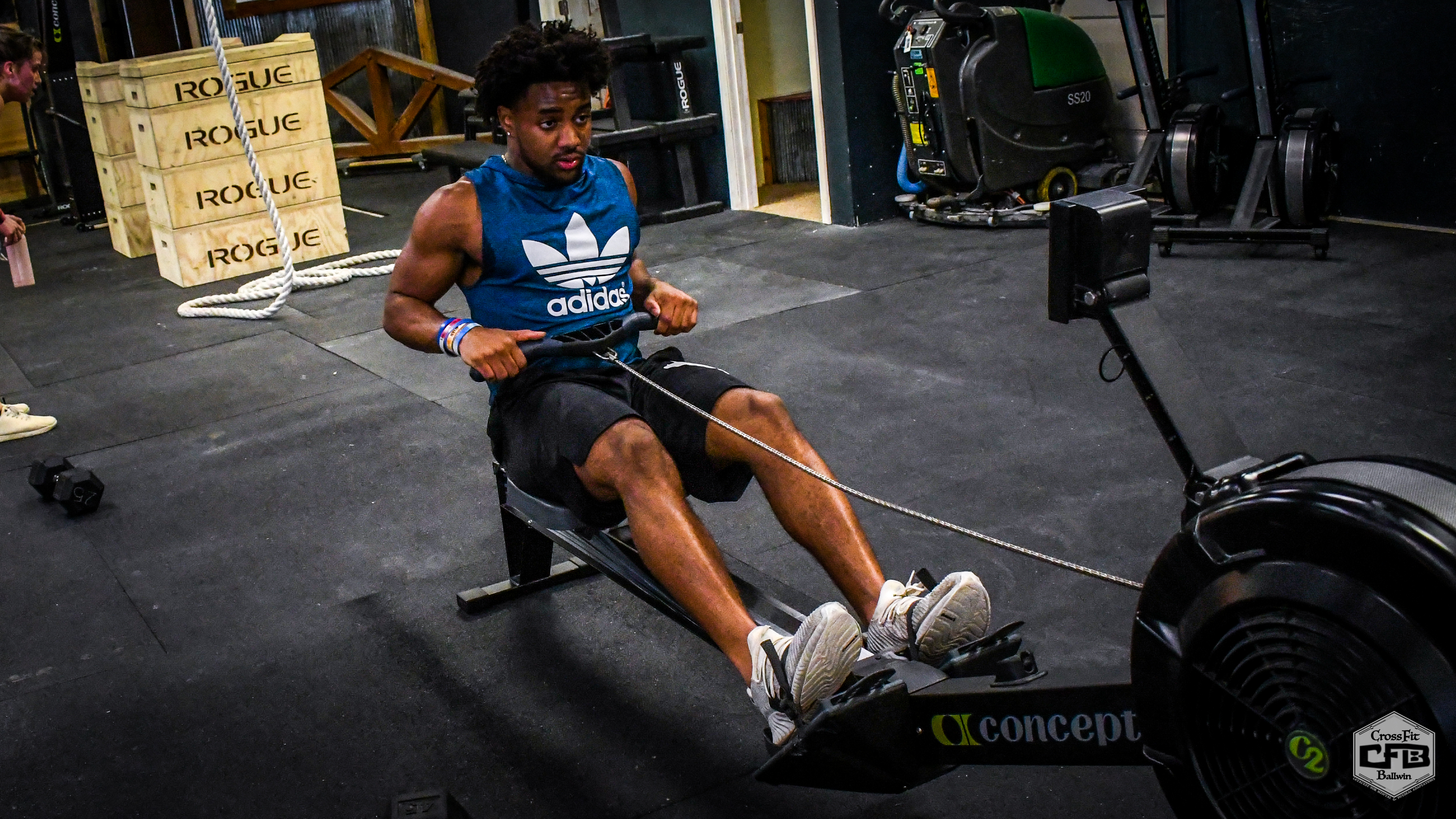 Daily Mindset
"The highest compliment you can pay me is that I work hard every day… that I never dog it." — Wayne Gretzky

The more we study the great, the more we see this recurring theme. Across the board – from sport to conference room – there is something the great point at. The root they attribute their success to.

It's not something they did, but instead how they did it.

At the end of our lives, as we look back, what will we think? What will we judge it by?

When we look back, we won't define ourselves with what we did, but how we did it.

Full heart, full commitment, full effort. Wherever we go.
Warm-up
30 Seconds of Each:

20″ (Low Height) alternating box step ups

Slow and Controlled Air Squats

PVC Pass Throughs

Box Jumps & Step Down (Low Height)

Kang Squats (Bodyweight "Good Morning" to squat to stand)

PVC Around the Worlds (15 Seconds Each Direction)
Mobility
Barbell Ankle Stretch: 1 Minute

Pigeon Pose + Wrist Stretch: 90 Seconds Each Side

Overhead Stretch on Wall: 1 Minute
Strength & Skill
Box Jump Over:

1. Landing Low on the Box
Hang Squat Snatch:

1. Finding a Vertical Torso before Jumping
Weightlifting
Snatch Complex 3 (Building up to a heavy single complex)
1 Power Snatch + 1 Hang Squat Snatch
Metcon
"Clean Shave" (AMRAP – Rounds and Reps)
AMRAP 10:

10 Box Jump Overs (24″/20″)

10 Hang Squat Snatches (95/65)
Modification 1

AMRAP 10:

10 Box Jump Overs (24″/20″)

10 Hang Squat Snatches (75/55)
Modification 2

AMRAP 10:

10 Box Jump Overs (24″/20″)

6 Hang Power Snatch + Overhead Squat (45/35)
After Party
GROUP STRETCH

Child's Pose on Box: 1:00

Barbell Forearm Smash: 1:00 each side

Pigeon Pose on Box: 1:00 each side

Static Calf Stretch: :30 each side
ACCESSORY (BEYOND THE 60)

(Optional: to be completed outside of the 60:00 class)

400m Double KB Farmer's Carry (70/53)
Modifications
BOX JUMP OVERS

200 Meter Run

200/160 Meter Ski Erg

12/9 Calorie Bike
HANG SQUAT SNATCHES

Decrease Load

5 PVC Hang Power Snatches + 5 PVC Overhead Squats