CrossFit Ballwin – CrossFit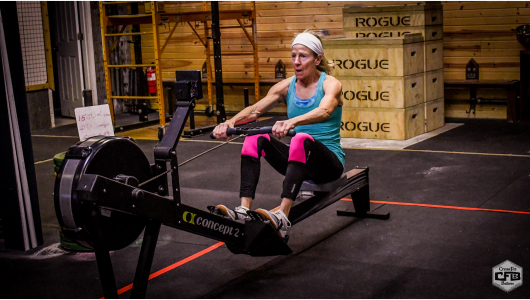 Daily Mindset
"Don't judge each day by the harvest you reap, but rather by the seeds you plant." – Robert Lewis Stevensen

The definition of success is whatever we make of it.

Many directly link results to success. And the lack thereof, to failure. But what if we reshaped that way of thinking. What we measured success, as the seeds we "plant for tomorrow"? What if we decide that a successful day is deemed so purely by how much we learned?

We can view days as tests.

Or we can view days as opportunities.

Time to go tend to the field.
Warm-up
Bike Warmup

1 Minute Easy

1 Minute Easy-Moderate

1 Minute Moderate
30 Seconds Each

Jumping Jacks

Active Spidermans

Single Unders

Push-up to Down Dog

Double Taps

Slow Air Squats
Mobility
Couch Stretch: 1 Minute Each Side

Calf Stretch On Post: 30 Seconds Each Side
Weightlifting
Back Squat (3 Sets of 5 Reps at 85% 1RM)
Strength & Skill
Review "Head Position" for each movement.
Metcon
"Double-Edged" (Time)
7 Rounds For Time:

12/9 Calorie Bike

30 Double Unders

10 Burpees
"Double-Edged" — Beef'd Up (AMRAP – Rounds and Reps)
TEAMS OF 2

AMRAP 20:

12/9 Calorie Bike

30 Double Unders

10 Burpees
*Switch After Full Rounds
After Party
Gymnastics Conditioning

Not For Time:

25 Strict Handstand Push-ups

50 Kipping Handstand Push-ups
Modifications
BIKE

250/200 Meter Row

200/150 Meter Ski Erg

12/9 Calorie Bike

15 Shuttle Runs [10 Meters]
DOUBLE UNDERS

Reduce Reps

Single Unders (45)

Practice Time Caps (40 Seconds)

Double Taps

Line Hops

Over-and-Back Dumbbell Hops