CrossFit Ballwin – CrossFit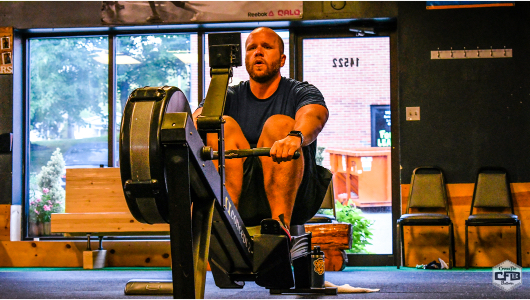 Daily Mindset
"We are what we repeatedly do. Excellence then, is not an act, but a habit." – Aristotle

There are habits we can see, and habits we cannot.

There's the physical side of habits which are easier to identify. Do we wake up at the same time every day? Do we show up to the gym consistently to train? Do we hold true to the nutrition plan we set out?

What's more challenging, is to look further inward. And seek out the invisible habits. To reflect on the way we think.

When we missed the lift, what were our immediate thoughts?

When we were cut off on the road by another car, how did we feel?

When the gossip arrived in the locker room, what were our first thoughts?

If our thoughts become actions, this must be where we start.
Warm-up
Row Warmup [4 Minutes]

Fish Game on the Concept 2 Rower
30 Seconds Each

Single Unders

Lateral Squats

High Single Unders

Down Dog

Double Taps

Air Squats
Mobility
Couch Stretch: 45 Seconds Each Side

Calf Stretch on Post: 30 Seconds Each Side
Strength & Skill
Review "Timing" on each movement.
Metcon
"8th Grade" (Time)
8 Rounds For Time:

45 Double Unders

30 Air Squats

15/12 Calorie Row
"8th Grade"– Beefed Up (Time)
3 Rounds For Time:

150 Double Unders

100 Air Squats

50/35 Calorie Row
After Party
Skill Conditioning

On the 2:00 x 5 Rounds:

20 GHD Sit-ups

Time Remaining:

Max Distance Handstand Walk
Modifications
DOUBLE UNDERS

70 Single Unders

Reduce Reps

45 Seconds of Practice
CALORIE ROW

12/9 Calorie Bike

12/9 Calorie Ski Erg

200 Meter Run

15 Shuttle Runs (10 Meters)