CrossFit Ballwin – CrossFit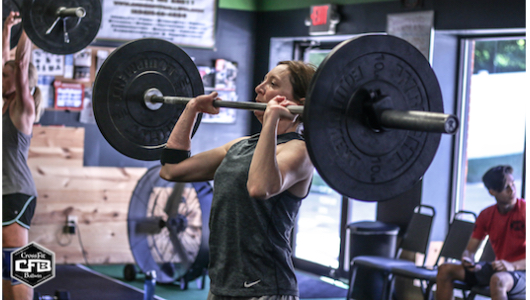 Karen Shanker! Congrats on the PRs yesterday in both Back Squat,
Warm-up
Warm Up # 3 (MLB) (No Measure)
Two Rounds
10 x Air Squats

10 x Alternating Lunges

10 x Alt. Jump Lunges

5 x Jump Squats

10 x Push Ups

5 x Pull Ups
Stretch between rounds.
Strength & Skill
Alternate between Primary 1 & Primary 2, with 60 seconds in between sets
PRIM1: Cossack Squat (5 Sets of 8-10 Reps (L/R=1))
After form in perfected, use a dumbbell or kettlebell to increase weight.
PRIM2: Handstand Push-ups (5 Sets of 8-10 Reps)
Scale appropriately & add how you scaled movement in the 'comment' section.
Metcon
Metcon (AMRAP – Rounds and Reps)
AMRAP 9:

8 Dumbbell Man-Makers

10 Box Jumps (20/24)
*Man-Makers = Row left, Push-Up, Row right, Power Clean, Push Press
Dumbbell Weight:

Rx+ 50's/35's

Rx 40's/20's

Sc Wt. Moderate to light, able to move smoothly though full reps.