CrossFit Ballwin – CrossFit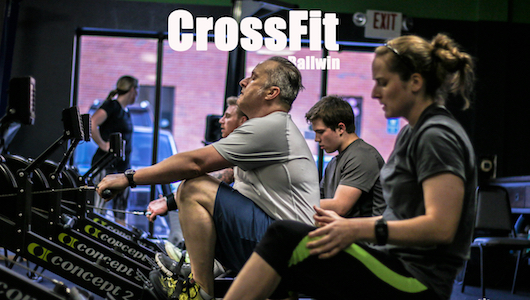 Individually we are one drop, together we are an ocean. -Ryunosuke Satoro
Warm-up
Burgener Warm-up (No Measure)
BURGENER WARM-UP:

1. Down and "Finish"

2. Elbows High and Outside

3. Muscle Snatch

4. Snatch Lands at 2″, 4″, 6″

5. Snatch Drops
SKILL TRANSFER EXERCISES:

1. Snatch Push Press

2. Overhead Squat

3. Heaving Snatch Balance

4. Snatch Balance without a dip

5. Snatch Balance with a dip
Strength & Skill
Snatch (20 min build to a heavy 1RM)
Take your time to mobilize & breakdown this movements. Don't rush it. Learn, Learn, Learn.
Metcon
Metcon (AMRAP – Rounds and Reps)
AMRAP 12:

3 Snatches

6 Clean & Jerks

9 C2B Pull-Ups

54 Double Unders
Weights:

Rx+ 155/

Rx 135/95

Sc Wt, snatches are the limiting factor. Power Snatch to Overhead squat is acceptable for scaled.
**Rx+ & Rx are snatches caught in the squat.