CrossFit Ballwin – CrossFit
5:15pm Express Class, start warming up as soon as you arrive. Do not be late for the Express Class, you will have to wait for the 6pm. Thank you.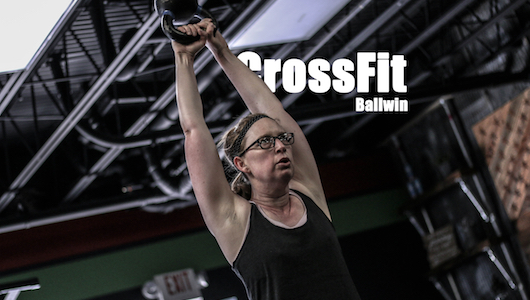 Carolyn Johnson
Warm-up
Warm Up # 3 (MLB) (No Measure)
Two Rounds
10 x Air Squats

10 x Alternating Lunges

10 x Alt. Jump Lunges

5 x Jump Squats

10 x Push Ups

5 x Pull Ups
Stretch between rounds.
Strength & Skill
Use time to find the proper height for box jumps in the Metcon. Go a little higher than normal & take a little time between jumps.
Front Squat (12 Min., Build to heavy 3 rep)
Metcon
Metcon (5 Rounds for calories)
5 Rds of 3 min:

10 Front Squats

10 Box Jump

Row for max calories
**Rest 3 minutes between rounds.
Weights:

Rx+ 185/125

Rx 155/105

Sc Heavy but doable
Box Heights:

Rx+ 36/30

Rx 30/24

Scale 20/10 or Step-Ups to 20