CrossFit Ballwin – CrossFit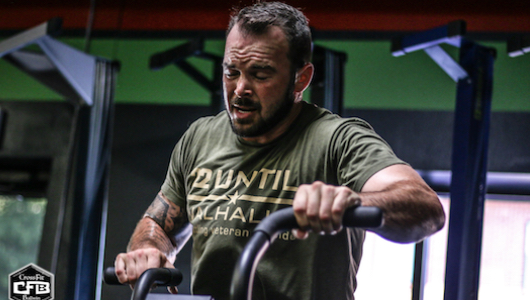 Michael Beitenman
Warm-up
Warm Up # 3 (MLB) (No Measure)
Two Rounds
10 x Air Squats
10 x Alternating Lunges
10 x Alt. Jump Lunges
5 x Jump Squats
10 x Push Ups
5 x Pull Ups
Stretch between rounds.
Strength & Skill
Choose the skill level you're at & smash it.
Lvl 1: Inverted Ring Rows (5 sets of MR )
Lvl 2: Pull-ups (5 sets of MR)
Lvl 3: Weighted Pull-ups (5 sets of 5 reps (wt. increasing))
Metcon
Metcon (Time)
6 RFT:
4 Box Jumps
8 Deadlifts
**EMOM 2 Wall Walks (scale movement to single or box, if stuck w/ no time between EMOM)
Box Height:
Rx+ 36″/30″
Rx 30″/24″
Sc Ht- Should be challenging but achievable.
Deadlifts Weight:
Rx+ 315/205
Rx 245/165
Sc Wt- Reps of 8 should be moderately difficult.