CrossFit Ballwin – CrossFit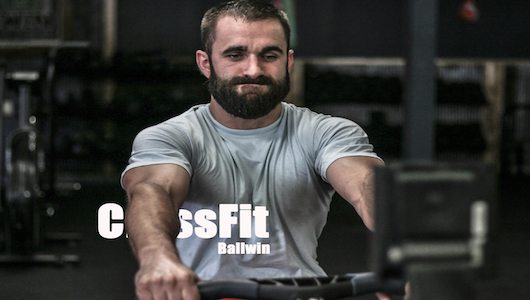 CFB Ambassador: Nick Johnson
Warm-up
General Movements: Repeat Twice

1 Min Jump Rope

20 Light OHKBs

10 T-Twist / Scorpions

10 Chin Ups

10 Ring Dips
Strength & Skill
Spend 20 min going over the Metcon skilled movements & progressions.
Metcon
Start Metcon no later than :30 min in class
Metcon (5 Rounds for reps)
Five Rounds of 3 AMRAPs:

5 Muscle Up (Ring or Bar)

50 Double Unders

-3 Minute Rest-

Intended Stimulus: Higher Skill Gymnastic, the ability to go unbroken on DU's. Scalabilities should be difficult but attainable based on their progression. The break between the RDs
*Ensure scaling options are based on the level that the athlete is at in their progression. This includes making transitions with bands.

*Work towards apply the Double Under skill in the metcon.