CrossFit Ballwin – CrossFit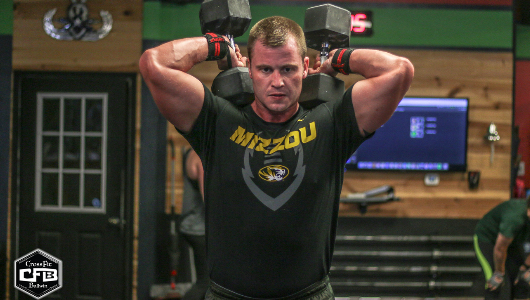 Justin Fadler
Warm-up
10 Minute Kettlebell Warm Up (No Measure)
Each movement is 60 seconds

-Single Side KB Swing (Left)

-Lunge (Right)

-Clean & Press (Left)

-Single Side KB Swing (Right)

-Lunge (Left)

-Clean & Press (Right)

-Turkish Getup (Left)

-Figure 8's (Front Pass)

-Turkish Getup (Right)

-Figure 8's (Back Pass)
Strength & Skill
In between each set of squats, work on the auxiliary movement.
PRIM1: Back Squat (5 sets of 5 reps)
AUX1: Sots Press (PVC or Barbell )
Snatch press overhead while holding a squat position.
Stay light with this movement and work on the overhead technique.
Metcon
Metcon (Time)
4RFT:

30 Mountain Climbers (L/R=1)

20 Right Side KB Snatch

10 Left Side KB OH Squat
*Switch sides for each round.
KB Weights:

Rx+ 70/44

Rx 53/35

Sc Wt; DB may be used for Snatch & stay lighter on the KB OH Squat. Practice form & stability through the movement.