CrossFit Ballwin – CrossFit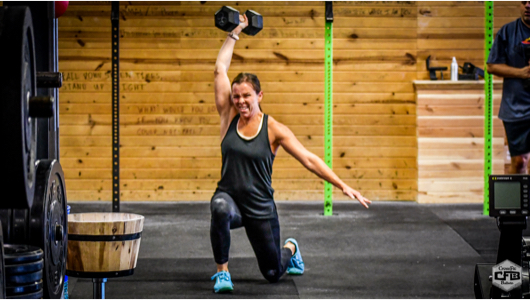 Daily Mindset
SLEEP

All of our fitness goals rely on our ability to recover and our ability to recover is determined by how much and how well we sleep.
We want to strive to be sleeping 7-8hrs every single night.
Let's set the goal of sleeping 5% more. . . maybe it's each week or maybe it's each month. But making little progress on our sleep can make a huge difference in reaching our fitness goals and overall health!
Right now if you are sleeping 6 hrs a night. . . let's try for 6 hrs and 18 minutes.

Can you get to sleep just 18 minutes sooner?

18 more minutes a night is 2 hours extra a week. . .8 hours a month. . . that's a whole extra night of sleep!
Warm-up
[Team of 2]

AMRAP5:

Partners complete all movements Synchro

10 Sit-Ups

10 Kettlebell Deadlifts

10 Reverse Burpees
Metcon
**Do the AFTER PARTY**
"YOU SHOULD GO" (Time)
[Teams of 2]

For Time:

3-6-9-12-15-18-21:

Toes to Bar

Kettlebell Swings (53/35)

Burpees
After Party
TABATA CORE CASHOUT

4 Rounds 20sec on: 10sec rest (2:00 total):

Flutter Kicks

4 Rounds 20sec on: 10sec rest (2:00 total):

Hollow Body Rocks

4 Rounds 20sec on: 10sec rest (2:00 total):

Plank
MOBILITY

1:00 Updog
Modifications
TOES TO BAR

-Reduce Reps

-Knees to Chest

-2x Sit-Ups
KETTLEBELL SWINGS

-Reduce Reps

-Reduce Weight

-Russian Dumbbell Swings

-Kettlebell Deadlifts

-Kettlebell Sumo Deadlift High Pull
BURPEES

-Reduce Reps

-Straight Arm Burpees