CrossFit Ballwin – CrossFit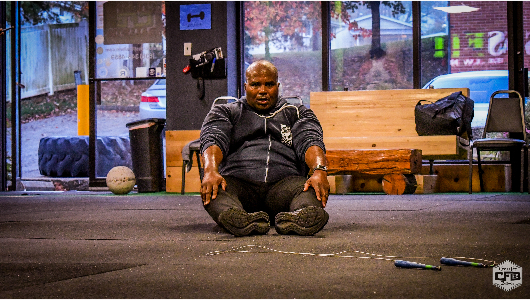 Daily Mindset
"Well done is better than well said." – Benjamin Franklin

Talk is cheap.

Anyone can talk.

Only the few, choose to do.

There will be a point today where we will feel compelled to express our thoughts to someone. Maybe it's how something could be done better.

Press pause in that moment. "Ductus Exemplo" is a Latin phrase that translates to: "Lead by Example". Actions will always speak louder than any words.

WD > WS.
Warm-up
1 Minute Each:

Active Samson + Air Squat

Shoulder Taps

Lateral Squats

Push-up to Down Dog

Wall Squats

Hollow Hold
Mobility
Banded 3-Way Shoulder: 30 Seconds Each Position & Side

Banded Hamstring Stretch: 1 Minute Each Side
Strength & Skill
Review "Feet" for each movement.
Metcon
"Time After Time" (3 Rounds for reps)
AMRAP 6:

5 Strict Pull-ups

10 Push-ups

15 Air Squats
Rest 1 Minute
AMRAP 6:

5 Pull-ups

10 Push-ups

15 Air Squats
Rest 1 Minute
AMRAP 6:

5 Chest to Bar Pull-ups

10 Push-ups

15 Air Squats
After Party
Cool Down

10-15 Minutes of Stretching & Rolling

Recommended Targets:

Lats

Chest

Quads

Glutes
Modifications
5 PULL-UPS

Reduce Reps

5 Banded Strict Pull-ups

10 Ring Rows

5 Inverted Bar Rows

5 Renegade Rows

10 Dumbbell Rows From Plank Position (Each Side)

10 Barbell Bent Over Rows

10 Double Dumbbell Bent Over Rows

10 Single Dumbbell Bent Over Rows (Each Side)

10 Odd Object Bent Over Rows
10 PUSH-UPS

Reduce Reps

Hands Elevated (Box or Bench)

Knee Push-ups