CrossFit Ballwin – CrossFit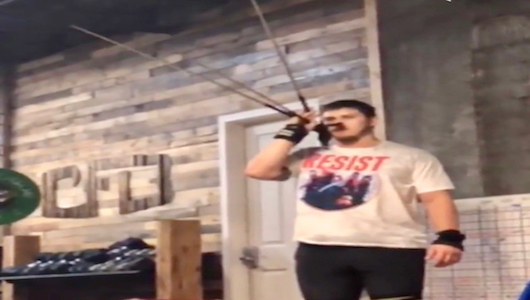 Zach's answering his phone, with the new tripod attached……..
Warm-up
Warm-up (No Measure)
CrossOver Symmetry
Focus on doing the movements correctly.
Strength & Skill
Overhead Squat (6 Sets of 4 Reps (5 sec. tempo'd descent))
Due to squat snatches yesterday, these should be a slow & controlled movement.
Metcon
Metcon (AMRAP – Rounds and Reps)
AMRAP 12:

9 Ring Dips

15 OHKBS

21 Goblet Squats
Weight:

Rx+ 70/53

Rx 53/35

Sc 35/26-18