CrossFit Ballwin – CrossFit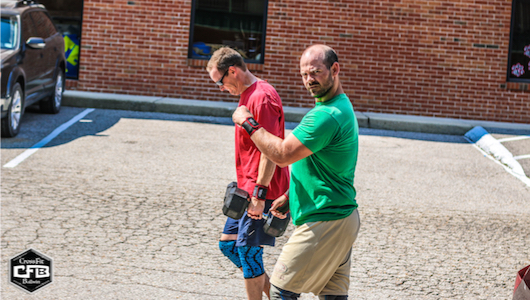 Yeah, "Partner WOD".
Warm-up
Warm Up # 4 (Step Ups) (No Measure)
20/20 x Step Ups

3/3 x Turkish Get Ups

20 x Kettlebell Swings

10 x Push Ups
Strength & Skill
Hang Power Snatch (5 sets of 3 reps)
Metcon
Metcon (AMRAP – Reps)
Tabata Hang Muscle Snatch (75/55)

Tabata Sit-Up

Tabata Ball Slam

Tabata Push-Up
The Tabata interval is 20 seconds of work followed by 10 seconds of rest for 8 intervals. There is no rest between exercises. Total reps for all of 32 rounds.